Health system senior vice president selected for Leadership Cleveland class of 2024
---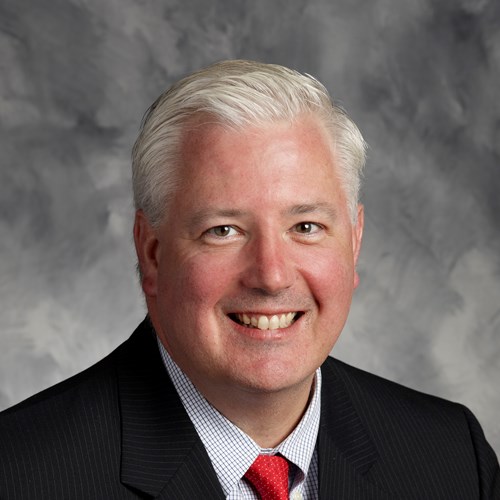 The Cleveland Leadership Center has named 65 people, drawn from public companies, nonprofits and public-sector institutions and chosen through a competitive application process, as members of the Leadership Cleveland class of 2024, including Mark Cotleur, senior vice president of fund development for the Sisters of Charity Health System.
The Leadership Cleveland program runs 10 months and challenges senior-level leaders to act on pressing community issues. The program provides unique and meaningful opportunities for conversations and experiences that build knowledge, skills and relationships. Participants learn about the community and explore how collaborative leadership is critical to Northeast Ohio's current and future success.
"We have seen incredible positive impact across the community from Leadership Cleveland alumni over the past 45 years," said Cleveland Leadership Center President and CEO Marianne Crosley. "They have told us the experience is transformative and enables them to better apply professional and personal resources to our region's most pressing challenges."
Leadership Cleveland Director Jolyn Parker will guide the class on its civic immersion and action agenda: an opening retreat in September 2023, monthly daylong sessions at sites across Cleveland, a mid-year retreat, and small-group meetings throughout. In May 2024, the group will travel to another city to glean lessons that can apply to Cleveland.
After commencement in June 2024, participants are better positioned to amplify the impact they and their businesses and organizations have on Cleveland. They also become part of a network of more than 2,600 community leaders who have completed Leadership Cleveland in the past 45 years, and more than 10,200 alumni of all Cleveland Leadership Center programs.
As reported in Crain's Cleveland Business, the members of the class of 2024 will join more than 2,500 Leadership Cleveland alums from the past 45 years, including many from the ministries of the Sisters of Charity Health System, such as: Sister Judith Ann Karam, CSA; Shannon F. Jerse; Rebecca Gallant; and others.
To view the full Leadership Cleveland class of 2024 roster, click here
About the Cleveland Leadership Center (CLC)
The Cleveland Leadership Center's mission is to build a continuum of civic leaders committed to our community's excellence by serving as a catalyst for civic engagement. CLC believes in the power of individuals to make positive change and inspires and connects them to transform Cleveland.
---