GENERAL COUNSEL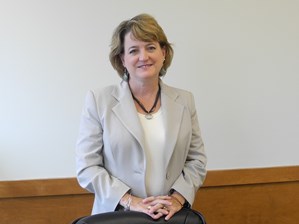 LEGAL
SISTERS OF CHARITY HEALTH SYSTEM
Shannon Fogarty Jerse serves as  general counsel for the Sisters of Charity Health System, including St. Vincent Charity Medical Center.


With more than 25 years of experience, Jerse came to the Sisters of Charity Health System from the Cleveland Clinic where she served as in-house counsel to Cleveland Clinic Regional Hospitals. Prior to that, she spent eight years as in-house counsel at University Hospitals and as an associate at the Cleveland-based law firm Arter & Hadden.


In 2013, Jerse was a 
finalist in the General and In-House Counsel Awards
 by 
Crain's Cleveland Business
. She has been an active member of the Diocese of Cleveland both personally and professionally, having served as a trustee of the Catholic Charities Youth Services Corp. Since 2003, Jerse has been a member of the Diocesan Review Board established under the, "Policy for the Safety of Children in Matters of Sexual Abuse." She is a member of the Holy Cross School Advisory Board and its Endowment Committee and was on the Board and a past Chairman of the Rose Mary Center.
A graduate of John Carroll University and Cleveland Marshall College of Law, Jerse has written extensively on end of life decisions, child abuse, medical records and risk management for physicians.
AWARDS
Finalist in the 2013 General and In-House Counsel Awards by Crain's Cleveland Business
CONTACT
2475 EAST 22ND STREET
CLEVELAND, OH 44115
P: 216.696.5560
SHANNON.JERSE@STVINCENTCHARITY.COM