The mission of the Early Childhood Resource Center is to promote the healthy development of young children.
As a ministry of the Sisters of Charity Health System and in the spirit of the Sisters of Charity of St. Augustine, the mission of the Early Childhood Resource Center is to promote the healthy development of young children by strengthening families, improving the quality of early learning experiences, increasing school and community readiness and informing public policy.
The early years of a child's life are critical to healthy brain development and to their physical, social, emotional and cognitive growth and progression. Research has shown that a child's future academic success culminates in a process that begins with experiences in infancy through the preschool years. It is imperative that children be given optimal chances to develop in high quality environments with skilled and loving caregivers.
ESTABLISHED 2000
The Early Childhood Resource Center was established in 2000 in response to a community needs assessment in 1998 through which the Sisters of Charity Foundation of Canton identified a need for available, good quality, trustworthy child care in Stark County, Ohio. The Early Childhood Resource Center is an integral part of the foundation's Quality Child Care Initiative.
The primary offerings were professional development courses, child care accreditation courses, technical assistance and mentoring to those working in the early care and education field.
In 2010, the Early Childhood Resource Center (ECRC) launched a capital campaign to purchase a new building. Thanks to an outpouring of community support, the new center included an expanded children's library and production/craft lab; a large classroom; and an indoor inspiration space and outdoor playscape to support services to families as well as educators.
In 2011 the ECRC began working with families of young children focusing on parent engagement, education and support. This included offering parenting courses and mentoring both at the new building and in the surrounding neighborhoods.
In 2013 the ECRC became the manager and oversaw the SPARK program. Supporting Partnerships to Assure Ready Kids (SPARK) is a family-focused, home visitation, kindergarten readiness program. With this free program, parent and child meet monthly with a specially trained SPARK Parent Partner. The parent partner instructs the parent who works with the child at each lesson. The families are provided books, supplies and resources. The yearlong program focuses on academics along with activities that encourage emotional development, problem solving, communication skills, fine/gross motor skills, and self-help assistances. Additionally, the parent partners provide links to mental health resources, speech specialists, and in collaboration with local schools offer an introduction to kindergarten program. The SPARK kindergarten readiness program was expanded to encompass school districts throughout the state of Ohio.
In 2014, the Division of Child Support partnered with the ECRC to provide parenting education specifically for non-custodial fathers who were behind on their child support, which started an emphasis of providing programs for fathers. Followed by a partnership with the THRIVE project in 2016. The ECRC's role was to focus on young fathers to help ensure healthy babies by providing education and coping skills.
In July 2017, the state of Ohio designated the Early Childhood Resource Center as the Child Care Resource and Referral agency for Mahoning, Medina, Portage, Stark, Summit and Trumbull counties. Throughout these counties, the ECRC equips educators with the knowledge and resources they need to provide high-quality education and care, guides families as they search for the high-quality early childhood programs that meet their needs, and raises public awareness about the importance of early childhood development. Satellite offices were opened in Akron and Austintown.
In January 2020, the ECRC expanded its campus with a new building for the professional development team to conduct training, mentoring and coaching to those working in the early care and education field. Celebrating 20 years, the campus is now a hub that serves as a vibrant, family-friendly community resource for a wide range of parents, early childhood professionals and community groups.
Learn more at www.ecresourcecenter.org.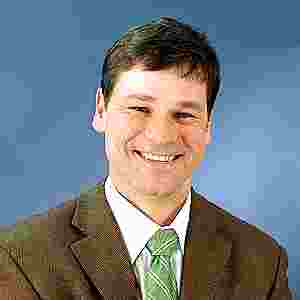 SCOTT HASSELMAN
EXECUTIVE DIRECTOR,
EARLY CHILDHOOD RESOURCE CENTER
Scott Hasselman has been executive director of Early Childhood Resource Center since 2010. Previously, Hasselman served as a vice president for Pressley Ridge, Inc., a multi-state organization that provides treatment services to developmentally challenged children and their families. He also previously served as executive director for Pressley Ridge's Ohio and Maryland operations. He is a board member of the Foster Family Treatment Association and serves as a peer reviewer on the Council of Accreditation. Read More »
Recent Blog Posts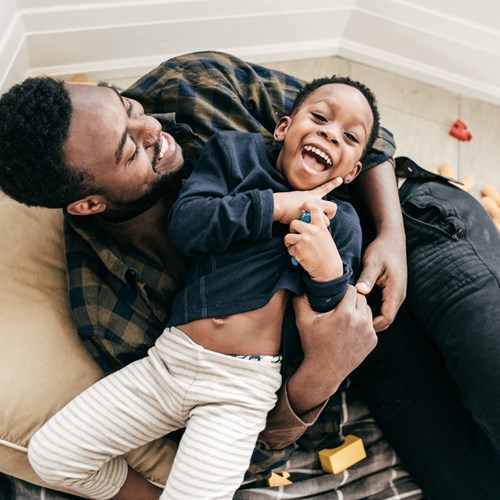 October 3, 2023
The South Carolina Center for Fathers and Family (SCCFF) has announced that its primary partner on the coast, A Father's Place, Inc. (AFP), will be expanding its responsible fatherhood programs into eight additional counties in the Lowcountry beginning in early October. A Father's Place offers fatherhood educational programs that foster a holistic approach to encourage responsible fatherhood.