Early Childhood Resource Center executive director named to Crain's 30 Notables in Education Leadership
---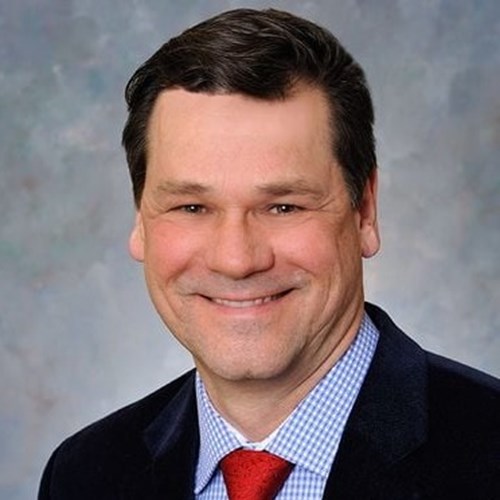 Crains Cleveland Business has named Scott Hasselman, executive director of the Early Childhood Resource Center, to its Crain's 30 Notables in Education Leadership list. The Early Childhood Resource Center, which is a ministry of the Sisters of Charity Health System, works to promote the healthy development of young children by strengthening families, improving the quality of early learning experiences, increasing school and community readiness, and informing public policy.
As Crain's notes: Education comes in different forms and approaches. It starts with the young and extends well past the days of classrooms and chalkboards. As Nelson Mandela said, "Education is the most powerful weapon which you can use to change the world." Mandela's words come to life in the work done by Crain's 30 Notables in Education Leadership, who are about teaching, learning, researching and studying. Each in their own way contributes to Mandela's vision and to the principle that we all benefit when a mind is opened to learning and growth.
Following is the text of the Crain's write up about Hasselman. It is also available here.
Over three decades of experience orchestrating multiple large-scale projects has served Scott Hasselman well in his tenure with the Early Childhood Resource Center.
After joining the nonprofit in 2010, Hasselman helped develop a thriving hub that includes expanded service offerings for parents, foster parents and kinship providers. Under his leadership, the agency received additional funding as an official child care resource and referral agency. Hasselman also completed a $1 million capital campaign in support of the group's work with care providers, according to the nomination.
Additionally, Hasselman leads the center's Great Starts for Great Futures program, which fosters collaboration among Stark County providers, agencies, advocates and community leaders. These groups collaborate to improve children's outcomes from the prenatal months to kindergarten.
"Scott is a great leader and visionary who is passionate about serving children and families, and ensuring they have the tools necessary to be successful," the nomination said. "He has grown the ECRC from a small nonprofit serving one county to a large nonprofit serving a six-county region and beyond."
---