News Releases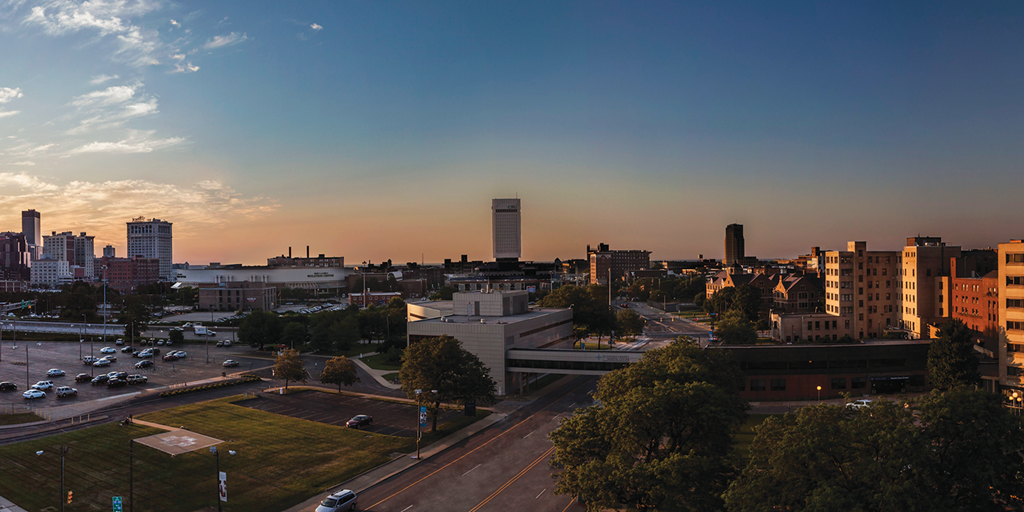 June 8, 2021
MASS Design Group, a global design collective dedicated to delivering architecture that promotes justice and human dignity, has been engaged by the Sisters of Charity Foundation of Cleveland to create a Health Campus that provides care for the whole person. In the Central Neighborhood, the Health Campus will build on the Sisters of Charity of St. Augustine's 170-year legacy of healing by bringing new services to the community that address the social determinants of health.

The U.S. Department of Health and Human Services has awarded St. Vincent Charity Medical Center and University Hospitals a $2.89 million grant to improve access to addiction care in Northeast Ohio.

The Plain Dealer / cleveland.com

As we continue through the pandemic, regular checkups and health care visits are more important than ever. But when every trip out of the house poses the risk of infection, many individuals fear visiting the doctor.

Cleveland Jewish News

The payment models and regulations that have for years stymied the health care industry's efforts to grow virtual-care options have been rapidly adjusted during the COVID-19 pandemic, allowing a wave of patients to access their providers through telehealth.

Crain's Cleveland Business
Recent Blog Posts
September 21, 2021
Joseph's Home Executive Director Beth Graham and Bobby Watts, keynote speaker for the upcoming Perseverance in Hope Benefit Luncheon and National Health Care for the Homeless Council CEO, will talk about medical respite and its importance in the community on Ideastream Public Media's program, The Sound of Ideas, on Wednesday, September 22, at 9 a.m.