News Releases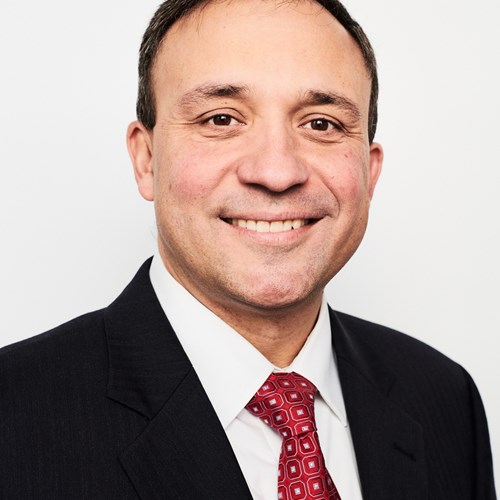 January 6, 2020
The Sisters of Charity Health System has named James Armour as senior vice president of mission and ministry. In this role, he will give leadership and oversight to mission and values across the health system. He will oversee programs and processes to ensure the decisions, policies and programs of the health system and all operating units are consistent with the mission, philosophy, faith obligations and values of the Sisters of Charity of St. Augustine, as well as the elements of Catholic identity and the social teachings of the Catholic Church.

The U.S. Department of Health and Human Services has awarded St. Vincent Charity Medical Center and University Hospitals a $2.89 million grant to improve access to addiction care in Northeast Ohio.

The Plain Dealer / cleveland.com

As we continue through the pandemic, regular checkups and health care visits are more important than ever. But when every trip out of the house poses the risk of infection, many individuals fear visiting the doctor.

Cleveland Jewish News

The payment models and regulations that have for years stymied the health care industry's efforts to grow virtual-care options have been rapidly adjusted during the COVID-19 pandemic, allowing a wave of patients to access their providers through telehealth.

Crain's Cleveland Business
Recent Blog Posts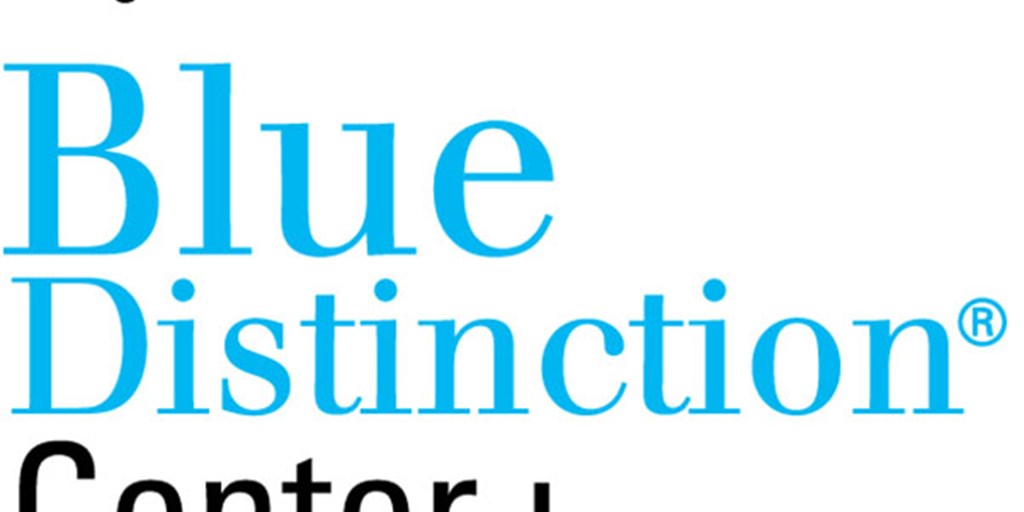 October 22, 2020
St. Vincent Charity Medical Center and Mercy Medical Center are two of only 15 facilities in Ohio to be designated as Blue Distinction Centers+ for Spine Surgery by the BlueCross BlueShield Association. Blue Distinction Centers+ are nationally recognized and trusted programs that provide excellent and efficient specialty care. It is a national designation program by the BlueCross BlueShield Association that identifies facilities that demonstrate expertise in delivering quality specialty care safely, efficiently and cost effectively.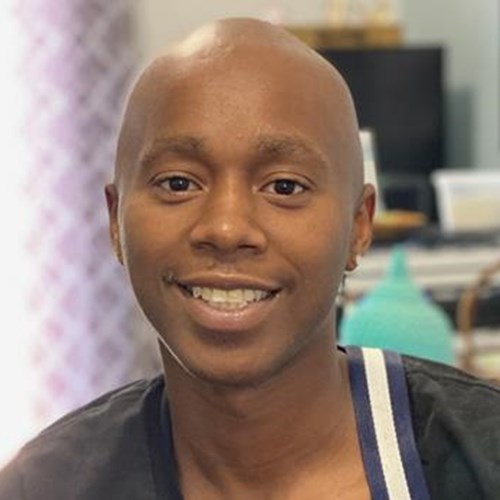 October 21, 2020
"Do I really want to go through this again?" Sometimes when life gets tough, it's easy to lose hope or to feel like giving up. This is exactly how Marcos felt when he received the news from his doctor that his cancer had come back. Typically, Marcos tries to keep his head held high. But he wasn't sure if he was strong enough anymore. Without a home or a car, keeping up with his medical care felt impossible. Until he was referred to Joseph's Home.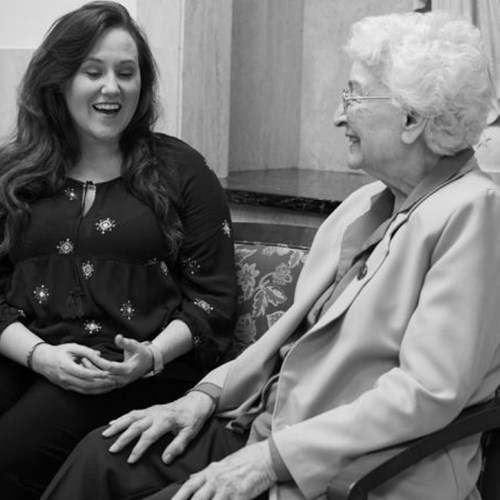 October 19, 2020
The Sisters of Charity Foundation of Cleveland's Generative Spirit Program Coordinator Rachel Drotar was highlighted in a recent Global Sisters Report story about Catholic sisters' influence on young people in the areas of activism and social justice. This knowledge-sharing and inspiration is an essential part of the Generative Spirit initiative, which connects sisters and young adults in their shared passion for social justice.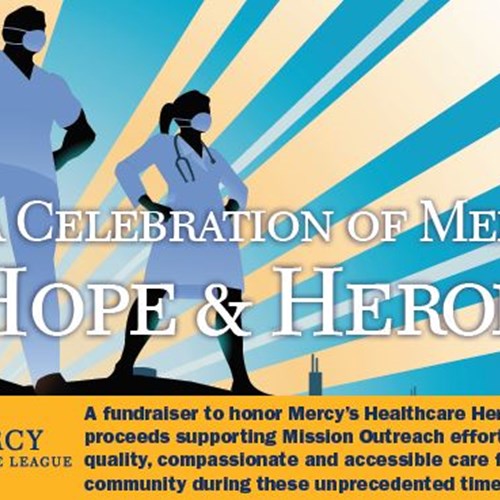 October 15, 2020
The coronavirus pandemic has impacted the world and touched everyone's lives, while also impacting hospitals throughout the country, with financial consequences related to COVID-19. To support Mercy Medical Center's mission outreach efforts to care for the community during these unprecedented times, Mercy Service League is selling Hope & Heroes celebration gift boxes, featuring specialty food and wine and a Hope & Heroes keepsake.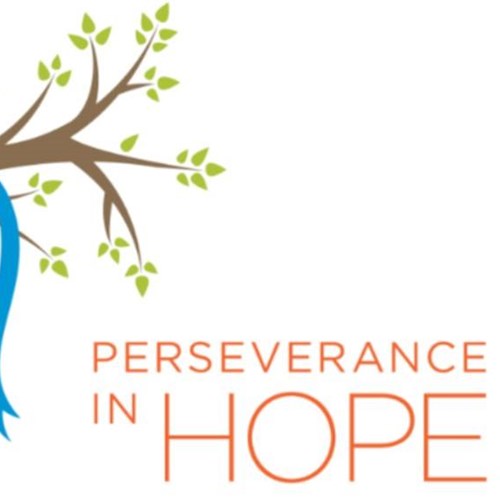 October 13, 2020
Joseph's Home will hold its signature fundraising event virtually this year. Perseverance in Hope: The 2020 Joseph's Home Benefit Luncheon is an annual event that celebrates the remarkable healing and achievements of the medically fragile men experiencing homelessness who have stabilized their health and transformed their lives at Joseph's Home. Due to concerns related to COVID-19, the event will be broadcast live on Wednesday, October 28, with the hope of raising awareness of this vital ministry and critical funds needed to support the complex needs of the men served.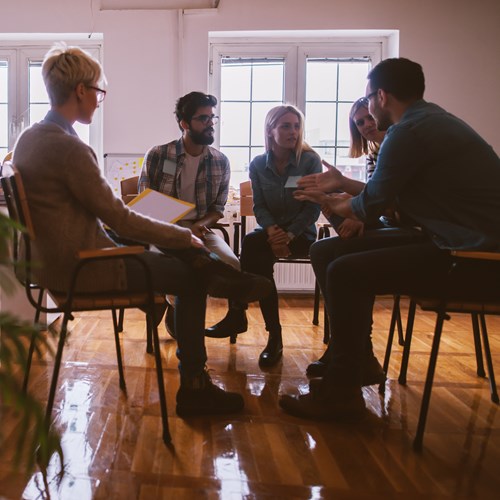 October 12, 2020
St. Vincent Charity Medical Center has named Russell E. Spieth, Ph.D., as director of outpatient services at Rosary Hall, effective today. In this role, Dr. Spieth provides leadership and operational oversight of ambulatory addiction treatment services, as well as staff and program development for the expanding continuum of Rosary Hall. He also ensures close coordination with Rosary Hall's inpatient detoxification services, inpatient behavioral health and other hospital programs. "We are excited to welcome Dr. Spieth, whose diverse experiences will help expand Rosary Hall's capabilities, which will now include mental health and dual diagnosis treatment, including serious and persistent mental illness,"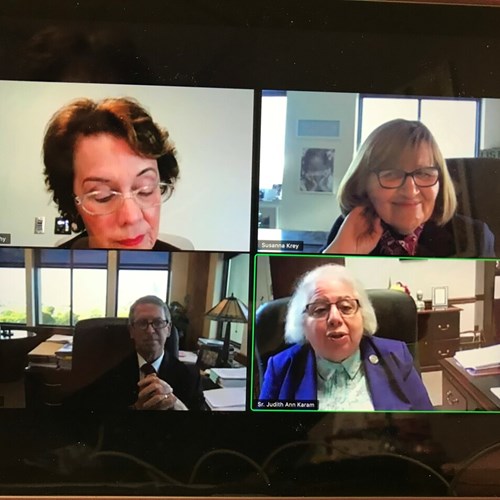 October 9, 2020
Sisters of Charity Health System leadership recently joined the First Friday Club of Cleveland to discuss what it means for faith organizations to respond to the COVID-19 pandemic. "We can't go back to 'normal,'" said Sister Judith Ann Karam, CSA, chair, Sisters of Charity Health System, as she opened a virtual program for the First Friday Club, which provides a forum for Catholic thought and inspiration.