Free & Open to the Community: Peer Support Discussion Groups Every Tuesday and Thursday
---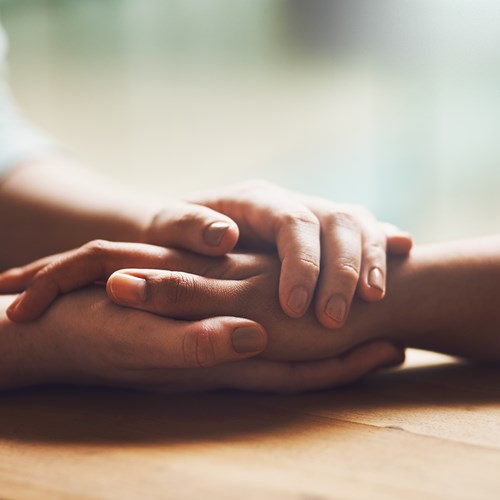 The Crisis and Recovery Services team of the St. Vincent Charity Health Campus is dedicated to helping humanity thrive by removing the stigma associated with mental health. The following series is one of many opportunities on the St. Vincent Charity campus in Cleveland to inspire, uplift and create a safe space for people to heal and grow.
Peer Support Groups to Discuss Life's Experiences and Challenges
Your life experiences are unique to you, but there are other people who you can lean on for some extra support to talk about your experiences, struggles and challenges.
That's why St. Vincent Charity Health Campus Crisis & Recovery Services (CRS) team holds two weekly peer support discussion groups. There, you can connect with others and transform your lived experience into lessons of hope and healing. The groups are facilitated by CRS Peer Recovery Supporter Stanley Foster.
Here are five reasons to join one of our groups:
Realize you are not alone
Express your feelings
Learn helpful information
Gain hope
Help others
Join us!
What: Peer Support Discussion Groups
When: Every Tuesday at 10:00 a.m. and every Thursday at 1:00 p.m.
Where: Vincent Charity Community Health Center, 2351 East 22nd Street, Cleveland, OH 44115
Registration: None required. Walk right in. Enter through main lobby and go to suite ML 104.
Cost: Free
Questions? Contact: Stanley Foster, Peer Recovery Supporter — Crisis and Recovery Services, St. Vincent Charity Health Campus, Office: 216.363.7008, SFoster@sistersofcharityhealth.org
Click here to view or download the peer support sessions flyer.
---