Welcome Bishop Edward C. Malesic, 12th Bishop of the Diocese of Cleveland
---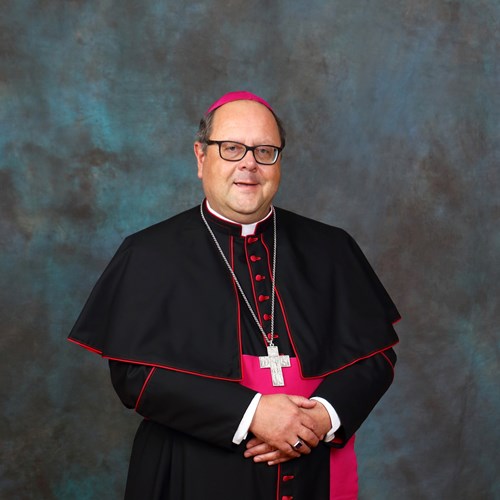 Pope Francis yesterday named Bishop Edward C. Malesic, current Bishop of Diocese of Greensburg, Pennsylvania, as the 12th Bishop of the Diocese of Cleveland. The Sisters of Charity Health System and all of our ministries warmly welcome Bishop Malesic, whose installation will take place September 14th during a Mass in the Cathedral of St. John the Evangelist.
Chair of CSA Health System Ministries Sister Judith Ann Karam, CSA, who also is congregational leader of the Sisters of Charity of St. Augustine, stated:
We give thanks to God for calling Bishop Malesic forth as spiritual leader in these times of healing and great need. As a Catholic health system, we are grateful to be part of the local Church in our provision of Catholic ministry in health care, foundations, eldercare, and community outreach ministries in Cleveland, Canton and South Carolina. Mission and ministry of all of the ministries manifest our devotion to healing as Jesus did.
Given the legacy of our Congregation, we take special interest in and share Bishop Malesic's commitment to addressing substance use disorder. In the Diocese of Greensburg, he led a diocesan-wide pastoral letter on addiction and series of services, educational workshops and other responses to the opioid epidemic. We applaud Bishop Malesic's efforts and look forward to working together to continue this vital work in the Diocese of Cleveland.
The Sisters of Charity of St. Augustine came to Cleveland in 1851 from France responding to the invitation of Amadeus Rappe, the first Bishop of the Diocese of Cleveland, to begin Catholic health care. Responding to the needs of the community led us to expand beyond health care to education, foundation ministry, eldercare, parish ministers, social services and community outreach. Together with our co-ministers, we are dedicated to healing and meeting the needs of God's people.
Bishop, we welcome you to participate in all of our ministries in the Diocese. May God bless you in all you are called to in serving God's people. 
---