Thomas Strauss to lead Sisters of Charity Health System
---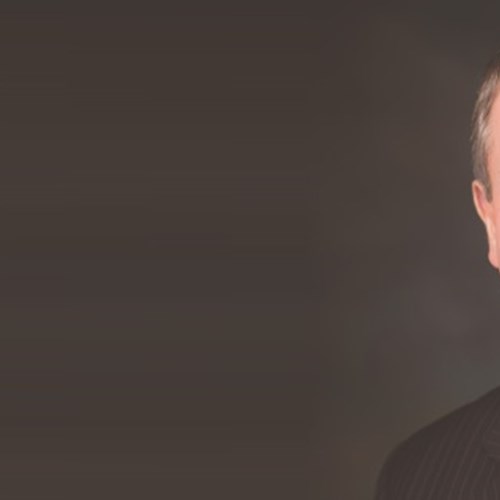 CLEVELAND – January 9, 2017 – Thomas J. Strauss has been selected as the new president & CEO of the Sisters of Charity Health System. Headquartered in Cleveland, the health system includes two Catholic hospitals, two elder care facilities, three grantmaking foundations addressing the root causes of poverty, and five outreach organizations in Ohio and South Carolina.

"The Sisters of Charity Health System selected Tom because of his commitment to continuing the health system's Catholic mission, his record of transformational health care leadership and his ability to strategically position our hospitals for future growth," said SCHS Board Chair Robert Spangler M.D. "We are pleased to welcome him to lead this system into the future."

Strauss joins SCHS from CEO Advisory Network, where he is the managing member and co-founder. Consisting of five highly accomplished health care leaders who provide consulting services locally and nationally, CEO Advisory Network is affiliated with DHG Healthcare, which was ranked by Modern Healthcare as one of the top 10 private consulting firms nationally. 

Prior, Strauss led Summa Health System for 15 years, during which time Summa experienced significant growth in market share and financial revenues, and earned the NorthCoast 99 award for best workplaces in Northeast Ohio for 11 straight years. His extensive experience also includes leadership roles for Meridia Health System, Baxter Health Care Corporation and Allegheny General Hospital.   

"We look forward to Tom's leadership, strategic guidance and expertise to strengthen the Sisters of Charity Health System's mission in health care, while also supporting the growth of our many diverse ministries," said Sister Judith Ann Karam, CSA, congregational leader of the Sisters of Charity of St. Augustine and chair of CSA Health System Ministries, the member of the Sisters of Charity Health System.

A longtime committed civic and community leader, Strauss has served as a member of the boards of the Greater Akron Chamber, the Akron Regional Hospital Association, Akron Tomorrow, the Austen BioInnovation Institute, BioEnterprise and TeamNEO.

"Providing individuals, families and communities with quality, patient-centered health care is my life's work," said Strauss. "I am honored to join and help position the Sisters of Charity Health System for a strong future. Most importantly, I'm looking forward to leading an organization with the deep roots of the Sisters of Charity of St. Augustine, who have carried forward a mission of service to Northeast Ohioans for more than 165 years."

Strauss begins his role as SCHS president & CEO on January 10. He succeeds Terrence Kessler, who last June announced plans to retire from the position at the end of 2016 after serving as president & CEO and general counsel of the Sisters of Charity Health System since 2013.

About Sisters of Charity Health System

The Sisters of Charity Health System was established in 1982 as the parent corporation for the sponsored ministries of the Sisters of Charity of St. Augustine in Ohio and South Carolina. The Sisters of Charity of St. Augustine is a congregation of women religious that, since founding in 1851, continues a faith-based legacy of high-quality, compassionate care in partnership with its co-ministers, who are the heart and hands of the ministry.

The Sisters of Charity Health System solely owns two Catholic hospitals: St. Vincent Charity Medical Center in Cleveland, Ohio; and Mercy Medical Center in Canton, Ohio. The health system also oversees three grantmaking foundations located in Cleveland, Canton and Columbia, South Carolina. Each foundation sponsors significant community initiatives and collaborations that address causes and consequences of poverty. Outreach organizations include Joseph's Home, a unique residential care center for homeless men in Cleveland; Early Childhood Resource Center for people working in childcare in all settings in Canton; Healthy Learners, a health care resource for children from low-income families in South Carolina; and the South Carolina Center for Fathers and Families, a state-wide organization supporting initiatives to reengage fathers in the lives of their children. The Sisters of Charity Health System also provides residential elder care services at Regina Health Center in Richfield, Ohio, and Light of Hearts Villa in Bedford, Ohio. 
 Media contact:
Rebecca L. Gallant
Director of Communications
Sisters of Charity Health System
Office: 216.696.8408
Cell: 216.288.0239
rgallant@Sistersofcharityhealth.org
---