Sisters of Charity Health System Names Paul Hiltz President & CEO of Mercy Medical Center
---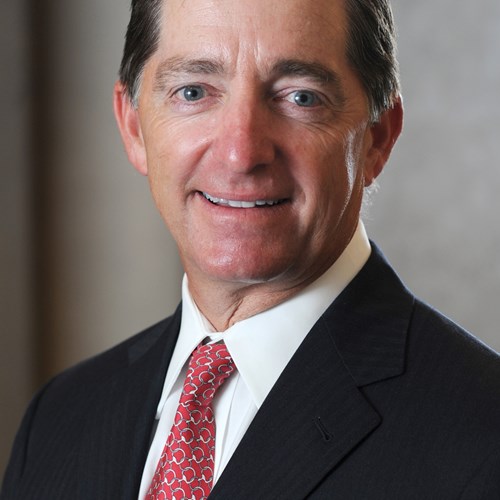 CLEVELAND, OH – OCTOBER 22, 2018 – The Sisters of Charity Health System has announced the permanent placement of Paul C. Hiltz, FACHE, as president & CEO of Mercy Medical Center in Canton, OH. Hiltz has served in this role in an interim capacity since July 2017. 
"Over the past year, Mercy has grown into a stronger, more nimble organization," said Thomas J. Strauss, president & CEO of the Sisters of Charity Health System, which is the corporate parent of two Catholic hospitals, two skilled nursing and assisted living facilities, three grantmaking foundations addressing the root causes of poverty, and six health and human service outreach organizations in Ohio and South Carolina. "Paul has set Mercy on an upward trajectory that has driven continued success and enhanced access to quality, patient-centered care for residents of Stark County and beyond."
Founded in 1908 by the Sisters of Charity of St. Augustine, Mercy Medical Center's recent achievements and successes include delivering a higher standard of care for treatment of heart attack patients; several consecutive years of national recognition for outstanding quality care for cancer patients; new technology for preventing infections; innovative approaches to patient safety and monitoring; and investments in Jackson Township and North Canton that will expand outpatient services and help boost the regional economy. 
"Together with our physicians and caregivers, we have achieved much in the past year at Mercy Medical Center," said Hiltz. "I'm most excited about the many national recognitions of our high quality services, as well as our 10th consecutive ENERGY STAR Award. Mercy is one of only three hospitals in the United States to earn this designation. Annually, this effort saves more than $1M per year in efficiencies."
"We are honored for Paul to officially join our hospital leadership team," said Jack Gravo, chairman, Mercy board of directors. "Our many award winning programs, including those in heart and cancer, as well as highly regarded team of physicians and staff, clearly put Mercy on the map as an outstanding hospital that provides quality, compassionate care the greater Stark County community."
Hiltz previously served as a senior adviser for the Mercy Health System (formerly Catholic Health Partners) in Cincinnati, where he was responsible for implementing and heading Mercy Health's Accountable Care Organization, Mercy Health Select. That experience will prove valuable in his role at Mercy as payer models shift to value-based purchasing and population health management.  
"Like every health care organization, Mercy Medical Center is working to navigate the rapid pace of change in the industry," said Hiltz. "What sets us apart though is our mission and our commitment to faith-based care that improves our patients' quality of life." 
A fellow in the American College of Healthcare Executives, Hiltz also previously served as president and CEO at Mercy Health Springfield Region, Network CEO of Community Mercy Health Partners (CMHP), president and CEO of Mercy Mt. Airy Hospital and vice president of Mercy Medical Associates (MMA). He holds a master's degree in health administration from Xavier University. 
About Mercy Medical Center
Mercy Medical Center, a ministry of the Sisters of Charity Health System, operates a 476-bed hospital serving Stark, Carroll, Wayne, Holmes and Tuscarawas Counties and parts of Southeastern Ohio. It has 620 members on its Medical Staff and employs 2,500 people. Mercy operates outpatient health centers in Alliance, Carroll County, Jackson Township, Lake Township, Louisville, Massillon, North Canton, Plain Township and Tuscarawas County. A Catholic hospital, Mercy Medical Center upholds the mission and philosophy of the Sisters of Charity of St. Augustine and continues to be responsive to the needs of the community. For more information, visit cantonmercy.org.

About Sisters of Charity Health System

The Sisters of Charity Health System was established in 1982 as the parent corporation for the sponsored ministries of the Sisters of Charity of St. Augustine in Ohio and South Carolina. The Sisters of Charity of St. Augustine is a congregation of women religious that, since founding in 1851, continues a faith-based legacy of high-quality, compassionate care in partnership with its co-ministers, who are the heart and hands of the ministry.

The Sisters of Charity Health System solely owns two Catholic hospitals: St. Vincent Charity Medical Center in Cleveland, Ohio; and Mercy Medical Center in Canton, Ohio. The health system also oversees three grantmaking foundations located in Cleveland, Canton and Columbia, South Carolina. Each foundation sponsors significant community initiatives and collaborations that address causes and consequences of poverty. Outreach organizations include Joseph's Home, a unique residential care center for homeless men in Cleveland; Early Childhood Resource Center for people working in childcare in all settings in Canton; Healthy Learners, a health care resource for children from low-income families in South Carolina; and the South Carolina Center for Fathers and Families, a state-wide organization supporting initiatives to reengage fathers in the lives of their children. The Sisters of Charity Health System also provides residential elder care services at Regina Health Center in Richfield, Ohio, and Light of Hearts Villa in Bedford, Ohio. 
---