Upstate Fatherhood Coalition one of only 10 organizations in South Carolina to receive grant from the Duke Energy Foundation for workforce development
---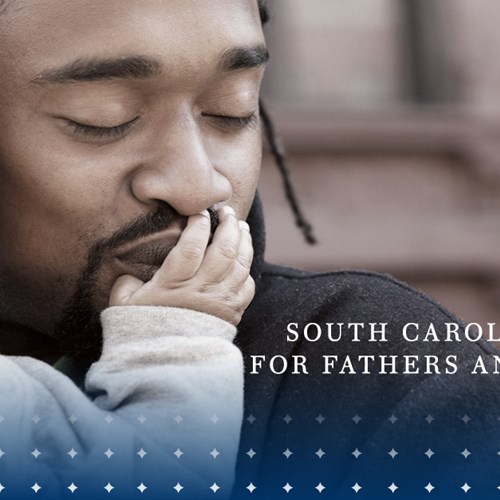 The Upstate Fatherhood Coalition, which is a program of the South Carolina Center for Fathers and Families, is one of only 10 organizations in South Carolina to receive a grant from the Duke Energy Foundation for building and enhancing strategic engineering initiatives that will help grow the energy industry's workforce of tomorrow. The grants are designed to strengthen programs that serve underrepresented audiences, including minorities and military veterans.
"We have a long history of targeting investments to have the greatest impact for our communities," said Mike Callahan, South Carolina state president for Duke Energy. "Part of that tradition has been a focus on helping to build a diverse workforce for the Palmetto State. These grants build on that by helping expand access to training opportunities for our nation's military veterans as well as minority and underserved communities. It is critical to continue that tradition and help strengthen the workforce pipeline needed to fuel the state's economic engine now and in the years to come."
These grants are part of Duke Energy's ongoing commitment to workforce development. As South Carolina continues its clean energy transformation, the Duke Energy Foundation is investing in programs that will build the next generation workforce as well as create access to training and job skills that fit current community needs.
Grant recipients:
Upstate Fatherhood Coalition – Pathways to Employment & Presence Program ($5,000)
Brothers Restoring Urban Hope – Interactive program for underserved students ($10,000)
South Carolina School for the Deaf and Blind – Training for future careers in 3-D printing ($5,000)
American Association of Blacks in Energy – Scholarships for students majoring in STEM fields ($15,000)
University of South Carolina – Washington, D.C., internship program for minority students with focus on energy policy ($56,000)
Joseph's Outreach – Energy Industry Second Chance Pilot Program ($25,000)
USO – Employment readiness support to transitioning servicemembers ($10,000)
Upstate Warrior Solution – Program provides workforce training and assistance for justice-involved veterans in the Upstate ($20,000)
SC Future Makers – Program matches job seekers to employment opportunities, with a focus on military veterans ($15,000)
South Carolina Independent Colleges and Universities – Provides $2,500 scholarships to 12 minority students majoring in engineering ($30,000)
The South Carolina Center for Fathers and Families, which is a ministry of the Sisters of Charity Health System, supports six fatherhood programs in communities across the state to strengthen families through fatherhood engagement.
---