The Repository: a Q&A with Sisters of Charity Foundation of Canton president
---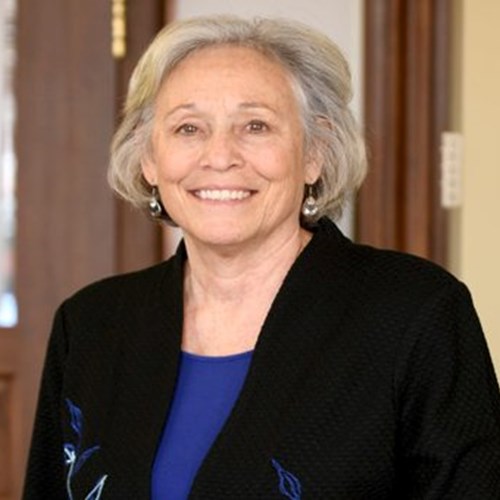 As president of the Sisters of Charity Foundation of Canton since 2009, Joni Close has helped the foundation grow its assets to $114 million while awarding more than $72 million in grant funding. Earlier this year, Close announced plans to retire in June 2022. The Repository recently profiled Close and featured a question and answer session about living in the Canton area.
The Sisters of Charity Foundation of Canton is a ministry of the Sisters of Charity Health System.
The full text of the article is below or available here.
by Charita M. Goshay
The Repository
With a focus on addressing the root causes of poverty and strengthening young families, the Sisters of Charity Foundation of Canton has served the community's most needy and vulnerable residents for 26 years.
The nonprofit, a mission and ministry of the Sisters of Charity of St. Augustine, has thrived under the leadership of its president, Joni T. Close, who has worked for the organization in various capacities since 1997, including as its first programming director.
During Close's tenure as president, the foundation's assets have grown from $72 million to $114 million.
The foundation's mission is perfect fitting with Close, whose quiet persona belies her enormous influence in dramatically improving early childhood education through her development of the Quality Child Care Initiative, which resulted in the creation of the Early Childhood Resource Center.
As a result of Close's leadership, Stark County was selected as one of eight sites for SPARK, Supporting Partnerships to Assure Ready Kids, a $4.2 million initiative sponsored by the W.K. Kellogg Foundation. In 2013, SPARK was placed under the auspices of the Early Childhood Resource Center.
SPARK:Heart of Stark: SPARK keeps helping children get ready for school
A graduate of Walsh University, Close holds a master's degree in public administration from the University of Akron. She and her husband, Daryl, have two adult children. They live in Jackson Township.
Close plans to retire from the foundation in June.
Q. First, what inspires you to do the work you do?
A. This Bible verse really says it all: Luke 12:48: "From everyone who has been given much, much will be demanded; and from the one who has been entrusted with much, much more will be asked."
Personally, we didn't have a lot of material things growing up. But we were safe, protected and loved. My father reminded us regularly of our blessings and emphasized that we should, quite simply, help others. The Sisters of Charity of St. Augustine created the Foundation 25 years ago, entrusting us to help others by carrying out their mission. I am fortunate to be able to serve our community by combining my personal beliefs with my professional life.
Q. What is your favorite local restaurant?
A. Bender's — where everyone knows your name!
Q. What local CEO or business owner do you admire?
A. Robert F. (Bob) Belden. He has been on our board for many years and has served in nearly every capacity as an officer or committee chair. He is highly intelligent, low-key in his approach, and, best of all, has an outstanding sense of humor.
Q. Where is your favorite place to shop local?
A. The Hartville MarketPlace.
Q. Where is your favorite place to take your kids/grandkids?
A. My children are grown and no longer live in the area, but when they visited over the years, we always spent a great deal of time floating around Lake Cable on our pontoon. It's a great place to live!
Q. What is your favorite local coffee shop?
A. Carpe Diem is the place for me.
Coffee bean prices up:Blame frost, labor shortages and too few plastic cups
Q. What is your favorite local event?
A. The Pro Football Hall of Fame Enshrinement Festival Balloon Classic and fireworks at Kent State. It was very close to home, so we could enjoy the event on-site or from our yard.
Q. What is your favorite local volunteer opportunity?
A. Every Christmas, our family (including our two children, who live out of state) have pooled our money to buy presents for as many people as we could through the Giving Tree at St. Michael the Archangel Catholic Church.
Q. Favorite place to shop local for gifts?
A. Studio Arts & Glass.
---