St. Vincent Charity surgeon writes about how customized knee implants mean less pain, more mobility
---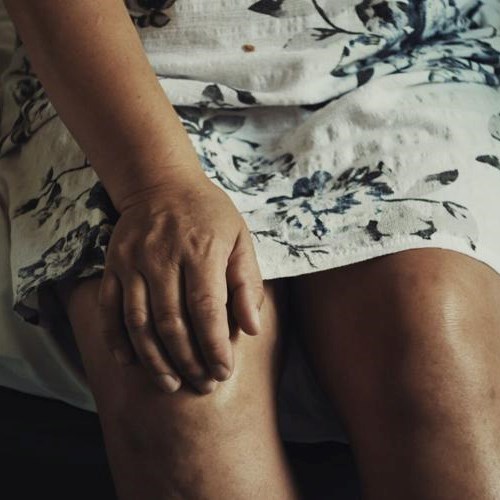 St. Vincent Charity Medical Center Orthopedic Surgeon Dr. Matthew Levy writes a monthly column for the Cleveland Jewish News focusing on orthopedic issues, concerns and topics. One of his latest columns focuses on how advancements in knee replacement surgery can mean better results for patients. He writes about the process he uses for customized knee implants that can lead to less pain and more mobility.
The full text of his column is below or available here.
By Dr. Matthew Levy
St. Vincent Charity Medical Center
Americans seeking knee replacement surgery today are younger and more active than those 20 years ago. Today's patients also maintain higher expectations of surgical results. These factors are driving advancements in knee replacement surgery which, ultimately, mean better results for patients.
One innovation which I have incorporated into my practice is the Conformis iTotal knee implant. This is a customized implant that is unique to each patient. These implants are felt to offer a more exact fit with the patient's anatomy which will hopefully lead to a quicker rehabilitation and better functional outcome.
With traditional knee replacements, manufacturers provide a range of implants sizes, designed to fit a wide range of patients. During surgery, the surgeon selects the implant that appears to be the closest fit for the patient and, then, makes any necessary adjustments based on the patient's specific anatomy.
This process is successful for most patients, with studies showing 80% are satisfied with their knee replacement. However, given that people come in all shapes and sizes, for some the limited selection of the off-the-shelf implants mean a slightly too large or slightly too small implant. Too large of an implant can cause it to hang over the bone and create impingement and too small of an implant can leave bone exposed which can potentially lead to early failure.
In contrast, the customized implant technology provides cutting jigs and implants built specifically to match a patient's individual anatomy. The technology uses a CT scan of the patient taken from the hip to the ankle which is linked to a 3D printer which will result in an implant design meant to restore the normal anatomy of a patient's knee. The sterilized implant and cutting guides are delivered prior to the surgery such that the surgeon is able to reproducibly implant the knee components with a degree of precision helping to ensure a successful surgery.
In addition, the technology recognizes that when we perform a knee replacement on a patient with severe arthritis, we are not working with a normal-looking limb or bone structure. As the system builds the customized implant, it corrects for any underlying arthritic deformity, such as bone spurs, cysts and flattening of the bones, to restore the joint to its natural structure and function.
Due to the fact the implant is a precise fit, surgeons are able to reduce bone loss – up to 30% less than traditional surgeries – and healthy tissue removal. This can result in reduced post-surgical pain and may potentially simplify knee revision surgery if a patient needs a new implant 20 years down the road.
One thing to keep in mind is customized knee implants take up to 8 weeks to develop, so patients need to plan ahead for their surgery. In my experience, it is worth the wait, particularly for those active individuals with high expectations to be able to jump back into physical activities after surgery.
St. Vincent Charity Medical Center is a ministry of the Sisters of Charity Health System.
---