St. Vincent Charity's Crisis and Recovery Services team offers free discussion and luncheon for moms on May 12
---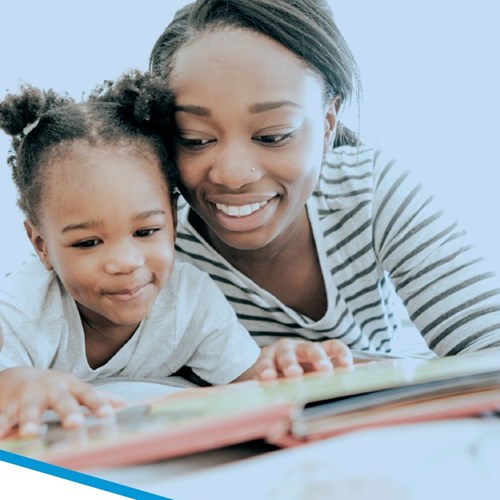 The Crisis and Recovery Services team of the St. Vincent Charity Health Campus is dedicated to helping humanity thrive by removing the stigma associated with mental health. The following event is one in a series of free community events on the St. Vincent Charity campus in Cleveland to inspire, uplift and create a safe space for people to heal and grow.
Free & Open to the Community
We invite moms and maternal figures for a FREE community event featuring a discussion for moms and maternal figures, with catering by Tasty Treasures and more.
Join us to meet the author of "Mommy Needs a Moment: A Journal." Nanekia Ansari is a blogger, motivational speaker, show host, entrepreneur, mentor and coach. Following her completion of the Women in Leadership Certificate Program from Case Western Reserve University, Nanekia's passion has been coaching and mentoring other women, especially maternal figures, to develop life plans to live a successful and healthy life.
LOCATION: Friendly Inn Settlement, 2386 Unwin Rd, Cleveland, OH 44104
TIME/DATE: 11:00 a.m. – 1:00 p.m. on Friday, May 12, 2023
AVAILABILITY: Registration is free and open to the community. 35 spots are available for moms and maternal figures. First come, first served.
REGISTRATION REQUIRED: To reserve a seat, visit bit.ly/may12event2023 
Education support for this event will be provided by Rajalla E. Prewitt M.D., who joined St. Vincent Charity Community Health Center's Behavioral Health medical staff in October 2021 and currently provides outpatient behavioral health services. She is dual board certified in adult psychiatry and child/adolescent psychiatry.
Questions? Contact:
Jennifer Robinson
Outreach Coordinator – Crisis and Recovery Services
St. Vincent Charity Health Campus
Office: 216.363.7003
JRobinson@sistersofcharityhealth.org 
Click here to view or download the event flyer.
---