South Carolina Center for Fathers and Families releases 2020 impact report
---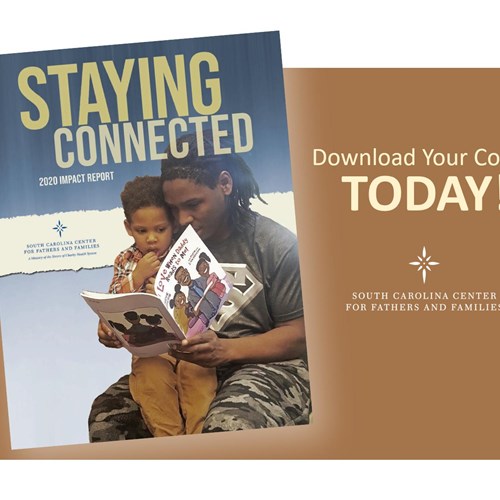 The South Carolina Center for Fathers and Families has released its 2020 impact report, with a theme of "staying connected." Through a year of obstacles and opportunities, the impact report highlights how the center was able to maintain and support the statewide delivery of the vital programs that fathers and families rely on each day.
In addition, the report provides testimonial quotes from fathers served and community stakeholders, as well as 2020 impacts and outcomes. These impacts include serving 2,204 full-time enrollees, positively impacting 4,677 children, saving more than $2.7 million in incarceration costs through "Jobs not Jail," and more.
In the report, Pat Littlejohn, president, South Carolina Center for Fathers and Families said, "For fragile families, the pandemic exacerbated their existing and relentless stress and fathers needed the Center and our local organizations more now than ever. We resolved early on that we would not shrink back in the face of this challenge but rather be more tenacious, adaptable and relevant in our work. The commitment paid off as the challenges brought out the best in us, reinforced our much-needed mission in good times and bad, and reignited our creativity and innovation. We are grateful to our local organizations, partners and donors who doubled down with us to ensure that the voices of fathers would continue to be heard and services to support them would continue."
Read the full impact report here.
The South Carolina Center for Fathers and Families is a ministry of the Sisters of Charity Health System.
---