South Carolina Center for Fathers and Families receives $25,000 A Community Thrives grant
---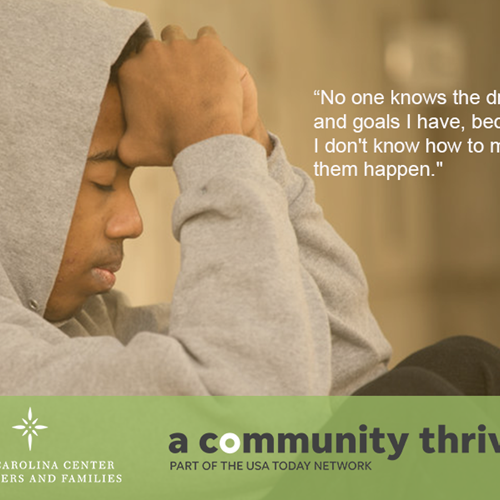 A Community Thrives, a grantmaking and crowd-funding program from the USA Today Network and a part of the Gannett Foundation, announced that the South Carolina Center for Fathers and Families (SCCFF) is the recipient of a $25,000 A Community Thrives grant. SCCFF will receive $25,000 for expanding marketing efforts to promote its program called Reality Check, a course for young men ages 16-21.
A Community Thrives supports non-profit organizations with projects focused on community building and has helped to contribute more than $17 million since 2017. This year, A Community Thrives engaged participants in 45 states. SCCFF was the winner of the Local Operating Grant category along with several other organizations across the nation.
"It is truly an honor to have been selected as a Gannett Grant recipient," said Pat Littlejohn, president of SCCFF. "This grant will allow us to shine a light on young men and help to prepare them to be the responsible fathers of tomorrow through our Reality Check curriculum. This curriculum teaches them that there are financial, legal and emotional commitments to fatherhood that perhaps they have never considered or been taught. With this grant, we can help young men across our state truly understand and appreciate the valuable role that they one day will play in their children's lives."
SCCFF's mission is to provide the means for fathers to become great dads. The organization has improved the lives of more than 20,000 fathers in S.C. since its inception in 2002. Programs for young men aim to help them properly sequence major life decisions, such as completing their education, assessing personal skills, and selecting the best career path options that will help them achieve personal goals.
Reality Check, a program focused on family strengthening (healthy relationship education, parenting skills, job and career advancement) and improving outcomes for young men in the Midlands region of South Carolina. The nine-week evidence-informed curriculum was created by the center to develop the program for young men and will be conducted at area high schools and colleges.
The South Carolina Center for Fathers and Families is a ministry of the Sisters of Charity Health System.
---