South Carolina Center for Fathers and Families hosts quarterly collaboration conferences with SC Department of Social Services
---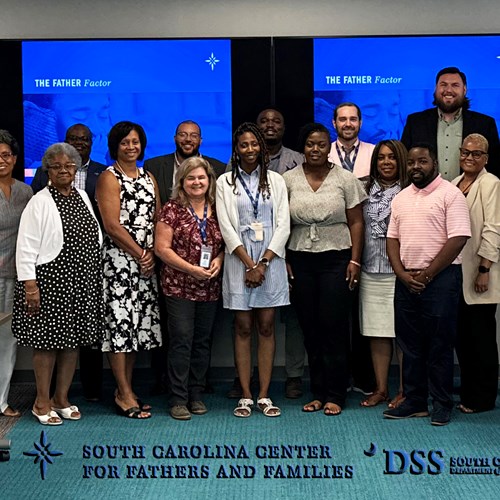 The South Carolina Center for Fathers and Families hosted four regional meetings with the South Carolina Department of Social Services (DSS) in July and August. The purpose of these conferences was to facilitate more open dialogue between two partner organizations that seek to serve fathers in the state. Representatives from DSS, both regional and state officials, joined staff from the center along with staff from the center's local fatherhood organizations in each region.
These quarterly collaboration meetings were held in Columbia, Florence, Charleston and Greenville. Topics of discussion included child support, childcare and education, SNAP/TANF and other economic service programs, and child welfare services for fathers.
One of the major outcomes from these events is the renewed collaboration and cooperation between DSS and the center's fatherhood programs across the state. Marc Himes, the center's director of community and agency relations, wrapped up each session with a presentation about the work of the center and its six regional fatherhood organizations in all 46 counties in South Carolina.
The mission of the South Carolina Center for Fathers and Families is simple: To provide the means for fathers to become great dads. The center brings attention to problems, policy challenges and best practices, then tackles issues that unintentionally keep fathers and children apart. Its work is motivated by families and shaped by evidence.
To find out how DSS is working with fathers, click here
The South Carolina Center for Fathers and Families is a ministry of the Sisters of Charity Health System.
---