South Carolina Center for Fathers and Families highlights 20 years of accomplishments in impact report
---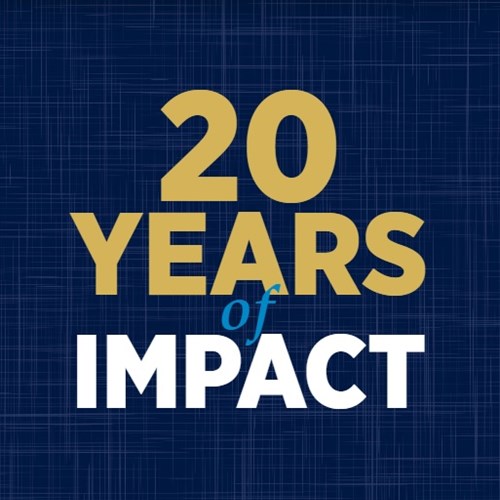 For 20 years, the South Carolina Center for Fathers and Families has been on a mission to provide the means for fathers to be great dads. The center has released a report - "20 Years of Impact" - highlighting accomplishments, its statewide network of fatherhood programs and individual success stories since its founding in 2002.
Research shows that when fathers are absent, children are more likely to become young parents, dropouts, juvenile delinquents and grow up in poverty. But, when fathers are present, the result is healthy children, healthy families and healthy communities.
Board Chair Warren Bolton wrote an introduction letter in the report. In part of the letter, he wrote, "The work that has taken place over the years is amazing. The programs have grown immensely and now challenge men to focus on responsible fatherhood, job readiness and retention, soft-skills training, managing child-support obligations, financial management, parenting/co-parenting, healthy relationships, anger management and much more."
As noted in the report, the center's collective impact includes:
More than 25,000 fathers helped since 2002
More than 56,000 children impacted positively by fatherhood programs
Almost $20 million in child support paid by participants while in the center's programs
Nearly $22 million saved in taxpayer dollars through reduced incarcerations costs from the Jobs Not Jail program
78% of engaged participants leave programs prepared to live up to the responsibilities of being a father
Statewide impact - the center's network with 15 locations provides fathers and families access to services in every county
The full report is available here.
The South Carolina Center for Fathers and Families is a ministry of the Sisters of Charity Health System.
---