Sisters of Charity Health System Names New Senior Vice President of Mission & Ministry
---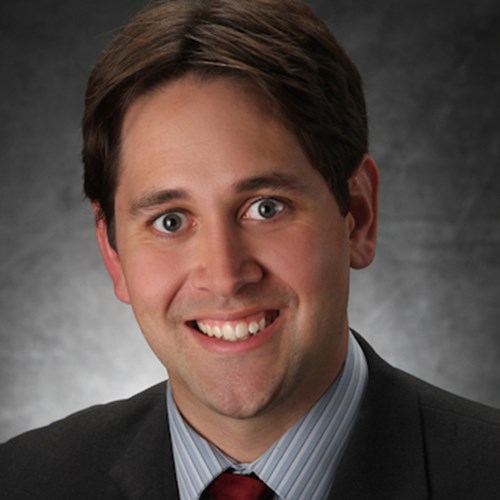 As featured in Crain's Cleveland Business, the Sisters of Charity Health System, headquartered in Cleveland, Ohio, has named Miguel Chavez as senior vice president of mission & ministry. In this role, Chavez will oversee continuing integration of the philosophy and values of the Sisters of Charity of St. Augustine into the daily operations of the Sisters of Charity Health System and all of its operating units in Ohio and South Carolina. His areas of responsibility will include mission formation; leadership development; ethics; pastoral care; palliative care; and diversity, equity, inclusion and belonging. 
Chavez most recently served as director of the Office of Missionary Discipleship for the Catholic Diocese of Cleveland. Under the direction of Fr. Damian Ference, vicar for evangelization and secretary for parish life and special ministries, he was responsible for visioning, planning, creating and implementing programs and supportive processes that promote a culture of missionary discipleship in the diocese. He held this role from 2020 to 2022. He served from 2004 to 2020 at Walsh University in the positions of vice president for mission implementation, director of campus ministry, assistant director of campus ministry. He has also been an adjunct professor of theology at Walsh University since 2007. 
"Our ministries in Catholic health, grantmaking and outreach depend on leaders who can create and steward organizational cultures that incarnate Jesus' healing. These are leaders who hear and respond to a call to service — a call that comes from God and from the communities we serve," said Janice G. Murphy, MSN, FACHE, president & CEO of the Sisters of Charity Health System. "We are excited to welcome Miguel, who, among many responsibilities, will support our employees' professional development and mission formation."
As he joins the Sisters of Charity Health System on July 11, Chavez will oversee efforts to ensure the decisions, policies and programs of the health system and its family of ministries across Ohio and South Carolina are consistent with the mission, philosophy, faith obligations and values of the Sisters of Charity of St. Augustine, as well as the elements of Catholic identity and the social teachings of the Catholic Church. 
"I am incredibly humbled for the opportunity to serve in Catholic health, continuing and honoring the vision and mission of the Sisters of Charity of St. Augustine, who have always responded to the needs of the vulnerable in a community through creative ministry, authentic stewardship and a dedication to social justice," said Chavez. "With the Sisters of Charity as the guiding lens through which we see our work, we will continue to innovatively respond to God's call in our lives through Catholic health, and boldly re-imagine how our work and ministries can transform communities in need."
Chavez holds a master's degree in business administration, master's degree in theology, bachelor's degree in theology and bachelor's degree in pastoral ministry – all from Walsh University.
"We are pleased he is bringing his many gifts to Catholic health, grantmaking and outreach," said Sister Judith Ann Karam, CSA, chair of the public juridic person of the Sisters of Charity Health System and congregational leader of the Sisters of Charity of St. Augustine. "Miguel will bring an inspiring spirit and experience to all of our ministries."
---