Sisters of Charity Foundation of South Carolina research and policy director named one of The State's 20 under 40 honorees
---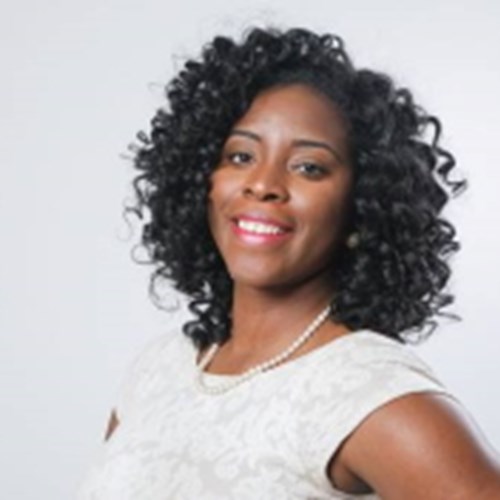 The State newspaper has named the Sisters of Charity Foundation of South Carolina Research and Policy Director Chynna Phillips to its list of 20 under 40 honorees. This is the 17th year that The State and thestate.com have recognized 20 people under the age 40 in the Midlands - people who are having an impact in the community either through their professions or through their volunteer and civic work.
The text of the article's introduction and Chynna's write up is below. To read the full article about all 20 nominees, click here.
Here are The State's 20 under 40 honorees. Do you know any of them?

By Paul Osmundson
The State
In these uncertain times, it's only natural for us to worry about the future.
For that reason, The State's annual 20 under 40 recognition couldn't be more timely. 
The 20 people honored here are some of the best young adults in the Midlands. They are already having an impact on our community either through their professions or through their volunteer and civic work. You'll meet people who overcame — or are overcoming — some major life challenges. You'll meet young adults who saw needs in their communities and took the initiative to meet them.
Each year, we usually ask the 20 under 40 class to identify a time when their lives changed. The answers are usually strong, but this year's are particularly powerful. I encourage you to read them.
The 20 people featured below were picked from among 50 nominees. As always, the judging was difficult because the Midlands has a lot of young adults doing great things. Thanks to everyone who submitted a nomination. (To see the full article and all 20 nominees, click here)
CHYNNA A. PHILLIPS, MSW, MPH
Director of research and policy, Sisters of Charity Foundation of South Carolina
Age: 29
Education: Bachelor of Arts, Sociology, Xavier University, 2012; Master of Public Health, Health Services, Policy and Management, University of South Carolina, 2018; Master of Social Work, Health and Mental Health, University of South Carolina, 2018
Family: An amazing husband of 5 years, Landry Phillips; our beautiful son, Landry Phillips II, 3.
Community and professional highlights: My husband and I, along with a small group of investors, are set to open our first business, Regal Lounge Men's Barbershop and Spa, in the heart of downtown Columbia this spring. Professional Leadership: Advisory Board Member, University of South Carolina Collaborative on Race and Reconciliation, 2019-present; national advisory member, Generations United, 2017-present; chair, city of Columbia 2020 Complete Count Committee, 2019-present; Columbia Business Monthly's Best and Brightest 35 and under, class of 2019; member, Midlands Business Leadership Group, diversity task force, 2019-present; chair, Statewide Kinship Care Advisory Council, 2017-2019; member, Delta Sigma Theta Sorority Inc. 2008-present.
What's the best advice you have received? "Every person you meet is either a teacher or a mirror."
What do you like most about living in the Midlands? The Midlands is where my husband and I blossomed into the best version of ourselves. After coming here to attend graduate school, Go Gamecocks!, we quickly fell in love. While enrolled in both the College of Social Work and the Arnold School of Public Health, faculty and staff challenged my world view and encouraged me to think differently about what it meant to give back to the health and well-being of my community. It was because of connections made in graduate school that I began my career within the philanthropic sector. It was the Darla Moore School of Business that nurtured my husband's passions and equipped him with the mentors and tools needed to make his vision of owning a small business come to life. At its core, my reason for my love of the Midlands/South Carolina is the many people I have met who have mentored and poured so much love and light into my life. People who are dynamic enough to be leaders within their sector or field, but yet humble enough to meet up for coffee and share their wisdom.
My life changed when: My life changed on January 15, 2017, 12:30 p.m., when I became a mother. I was given a new definition of love, sacrifice, and happiness all at the same moment. I am happy to be on this journey of parenthood with such an amazing life partner.
Describe the work you're doing with the South Carolina Statewide Kinship Care Council: The term Kinship Care is used when a child is being raised by grandparents, another relative or family friend. As immediate past chair of the SC Statewide Kinship Care Advisory Council, I worked with others toward a mission of raising awareness statewide on the challenges kinship families face by lifting up their voices to key stakeholders while offering practice and policy recommendations to strengthen resources, engagement and supports for kinship families. This role has introduced me to a strong network of advocates who simply want a South Carolina where every child and family can thrive.
The Sisters of Charity Foundation of South Carolina is a ministry of the Sisters of Charity Health System.

---