Sisters of Charity Foundation of South Carolina president discusses the nonprofit reaction to COVID-19 and what recovery looks like on health care podcast
---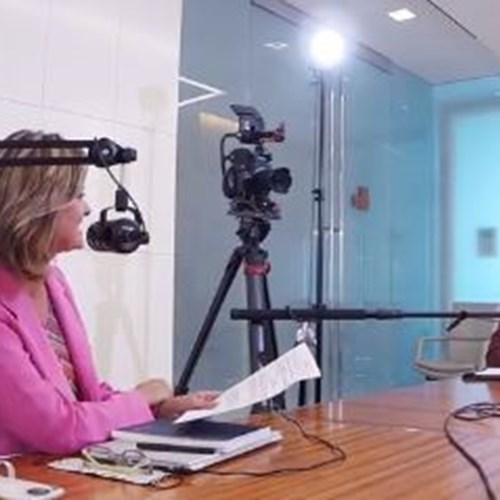 Sisters of Charity of South Carolina Foundation President Tom Keith recently spoke about how the organization is supporting nonprofits on the frontlines of the pandemic on Taking the Pulse - A Health Care Podcast. Keith and hosts Heather Hoopes Matthews and Matthew Roberts discussed how the nonprofit world has reacted to COVID-19 and what recovery looks like.
Listen to and watch the podcast episode here.
Keith discussed how the pandemic has altered how the foundation assists communities, including the formation of new partnerships and quickly awarding nearly 30 grants to address COVID-19 related problems through an emergency COVID-19 fund, including using the fund to mobilize funding to ensure children in Dillon County still had access to meals they would normally receive in school.
He also discussed the foundation's rich history, the future of non-profit and public health partnerships, and how the foundation has been a leader in establishing public-private partnerships to maximize dollars and better tackle public health initiatives, such as teaming up with entities like South Carolina Department of Health and Human Services to open rural dental clinics to help thousands of children who otherwise would not have access to oral health care.
Taking the Pulse: a Health Care Podcast is a new weekly series taking a deeper dive into one of the Palmetto State's largest sectors.
For nearly 25 years, Keith has led the Sisters of Charity Foundation of South Carolina in awarding more than $75 million through grants across South Carolina. The foundation is a ministry of the Sisters of Charity Health System.
---