Sisters of Charity Foundation of Cleveland-supported Housing First initiative opens 13th permanent supportive housing property
---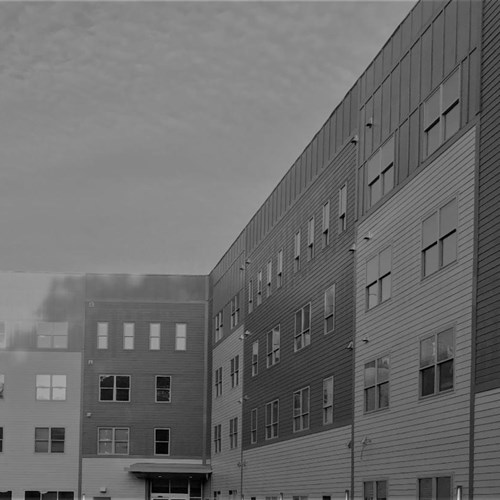 As residents recently began moving into Harper's Pointe in Cleveland's Old Brooklyn neighborhood, the Housing First initiative took one step closer to ending functional chronic homelessness in Cuyahoga County through permanent supportive housing. The 71 unit-Harper's Pointe is Housing First's 13th permanent supportive housing property in the county (with a total of 782 units).
The Cuyahoga County Housing First Initiative began in 2002 when the Sisters of Charity Foundation of Cleveland, in partnership with Enterprise and the Cleveland/Cuyahoga County Office of Homeless Services, convened 17 organizations to bring the permanent supportive housing model to Cleveland.
Housing First provides rent-subsidized permanent housing, medical care, mental health, recovery and employment services to help individuals integrate back into their communities. The model focuses on working with those who are experiencing the highest barriers to stabilization – those struggling with severe mental illness, substance use, seniors and veterans.
The Harper's Pointe building is named in honor of the late Valeria Harper, an early supporter of Housing First who carried her commitment to ending chronic homelessness as she rose through the ranks at the ADAMHS Board, where she served as chief executive officer until her death in 2018.
The Sisters of Charity Foundation of Cleveland is a ministry of the Sisters of Charity Health System.
---