Sisters of Charity Foundation of Cleveland sponsors Conversations with Catholic Sisters podcast
---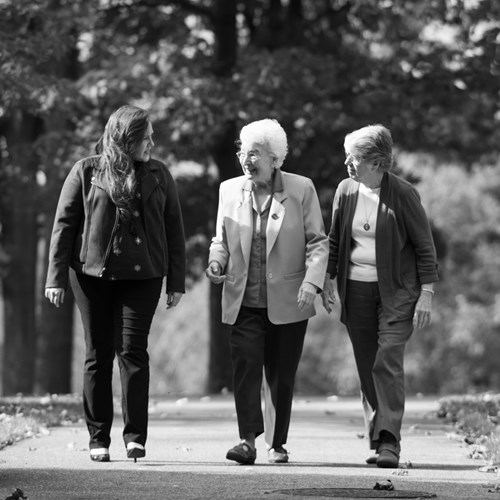 "Generative Spirits: Conversations with Catholic Sisters" is a Catholic Sister podcast that explores how members of Northeast Ohio congregations respond to the signs of the times in ways only sisters can - with personal insights and a collective knowledge of life and ministry over a century old. The podcast episodes take a look inside the lives of Catholic Sisters in a changing world.
The most recent episode, 1918 & 2020- Sisters Response to Pandemic, highlights archivists at two local congregations who discuss how sisters historically served communities through the flu pandemic of 1918, and how the lessons they took from that ministry are relevant now, during another period of global pandemic. The archivists are Sister Cynthia Glavac, OSU and Sister Elizabeth Wood, SND.
"Our sisters in 1918 physically left our cloister to minister to the flu victims, and I think what we need to continue to do … is to leave 'cloisters' of our own making—security, comfort, misconceptions and even fear—to minister to people today, whether in Cleveland or elsewhere," Sr. Cynthia Glavac OSU, said on the podcast.
The first two episodes of the Generative Spirits: Conversations with Catholic Sisters podcast are available for listening here.
The podcasts are made possible by the Sisters of Charity Foundation of Cleveland (a ministry of the Sisters of Charity Health System) and the Conrad N. Hilton Foundation.
---