Sisters of Charity Foundation of Cleveland senior program director named Philanthropy Ohio's Emerging Leader for 2020
---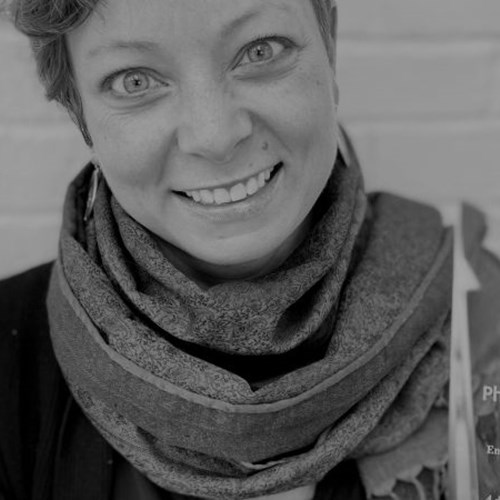 Sisters of Charity Foundation of Cleveland Senior Program Director Adrienne Mundorf was recently named Philanthropy Ohio's Emerging Leader for 2020.
The emerging leader award recognizes someone, regardless of age, who has engaged in philanthropy for the first time during the last few years and shows amazing potential. They showcase leadership in advancing philanthropy, engagement beyond a single community, creativity in a philanthropic endeavor or project or significant accomplishment in a short period of time.
Philanthropy Ohio presented four philanthropy awards during its virtual conference to celebrate outstanding Ohio philanthropists who have made significant contributions to philanthropy in diversity, equity and inclusion; as an emerging leader; through innovation; or a lifetime of work. Awardees are nominated by their peers, nonprofit leaders, the public and staff, and the board of trustees selects the winners.
"After joining SOCF in summer 2016, Adrienne made enormous strides to learn the scope of Cleveland's organized philanthropy, and the needs of the community," said SOCF President Susanna Krey. "Her passion and excitement for the work is undeniable, and she has established a well-connected network of influencers and partners across the region. We are so appreciative of all of her contributions; she is truly deserving of this award, and we all look forward to the great waves she'll continue to make in Cleveland."
In her role at SOCF, Adrienne provides leadership and oversight for the foundation's grantmaking work. Adrienne is also co-chair of the Philanthropy Ohio Health Initiative, where she guides development of the initiative's annual workplan, budget and the content of each meeting. She demonstrates her commitment and passion to health policy – and particularly health equity and the disparities we see every day – through her work in deep and thoughtful ways.
Read more about this year's award winners in Philanthropy Ohio's fall 2020 newsletter.
The Sisters of Charity Foundation of Cleveland is a ministry of the Sisters of Charity Health System.
---