Sisters of Charity Foundation of Cleveland President Susanna Krey recognized as one of Crain's Notable Women in Nonprofits
---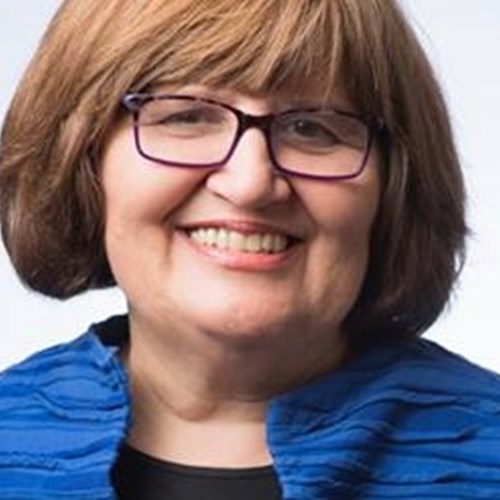 Susanna Krey, president of the Sisters of Charity Foundation of Cleveland, has been recognized as one of Crain's Notable Women in Nonprofits. Krey joins a distinguished group of nonprofit leaders who serve organizations that touch nearly every aspect of Northeast Ohio, from the arts to the workforce, from education to poverty, from elder care to tech innovation. Crain's stated, "Their energy, determination and devotion are helping to make our region a better place to live, work and grow."
Following is a summary of her award nomination as seen in Crain's Cleveland Business:
In 2017, Susanna Krey directed the Sisters of Charity Foundation team to research, design and implement the Innovation Mission. The mission launched with five fellows who participated in professional development workshops, independent research, collaboration and innovation to develop programs to fight poverty that are now gaining traction in the community.
She's led recent foundation initiatives to help reduce chronic homelessness in Cuyahoga County and was lead partner of the Cleveland Central Promise Neighborhood to increase the number of high-quality early learning centers.
Krey also serves on the board of directors of Fund for Our Economic Future and on the Governance Committee of the Cuyahoga County Partnering for Family Success Program.
"Since the inception of the Fund for Our Economic Future, Sue Krey has applied her management acumen to championing development and racial equity in the Central Neighborhood and Greater Cleveland," said Brad Whitehead, president of Fund for Our Economic Future. "In her role, she sits at the intersection of community and economic development, ensuring that broader regional efforts connect to neighborhood populations while ensuring that neighborhood-building efforts unfold in the larger economic context."
The Sisters of Charity Foundation of Cleveland is a ministry of the Sisters of Charity Health System.
---