Sisters of Charity Foundation of Cleveland awards $500,000 in fourth quarter grants
---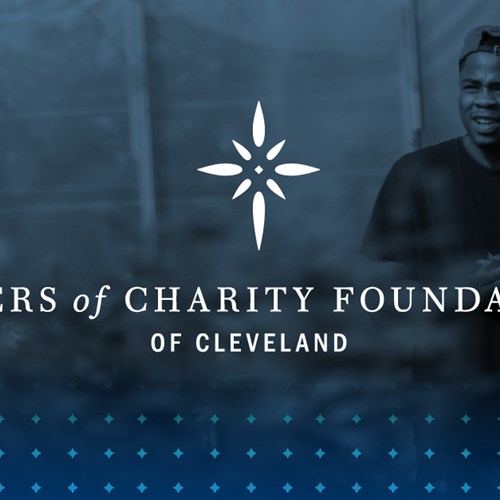 The Sisters of Charity Foundation of Cleveland board of directors recently approved the final installment of quarterly grants in 2022, totaling $500,500. The grants cover a variety of focus areas, including supporting the ministries of Catholic sisters, food access and community, health equity, ending homelessness at its roots, and more.
The foundation is a ministry of the Sisters of Charity Health System.
Below is a summary of the grants awarded by focus area:
Supporting the Ministries of Catholic Sisters
SOCF Cleveland granted $20,000 to Centering Space, a sister-led retreat and respite center in Lakewood, Ohio. Believing the Spirit is active in each person's life, Centering Space is dedicated to creating a community of spiritual guides and teachers to provide a transformative, open, welcoming and peaceful environment in which anyone can explore the movement of the Spirit. Over the past 19 years Centering Space has attracted a growing number of people looking for a place of peace, prayer and general spiritual nourishment. The goal of the requested funding is to hire a sustainability coordinator to build on the transition planning undertaken over the past year, which has positioned Centering Space to become an independent nonprofit organization.
Health: Food Access & Community
With a $25,000 gift to the Swetland Center for Environmental Health at Case Western Reserve University, SOCF Cleveland will bolster the work of the Nourishing Power Network, a community action research project centering nutrition equity as a new goal to guide food systems initiatives locally. This funding will focus on the Food Systems Change Fellowship, which will provide training, technical assistance, and a supportive mentoring network to 20 emergent leaders. The fellowship prioritizes those from Black, Latino/a/x, Asian, and Indigenous communities committed to changing how we address food system problems locally.
The foundation has invested in Rid-All Green Partnership since its inception in 2010 and has supported the growth and expansion of Rid-All's operations as it continues to meet the needs of the community through innovative approaches to expanding healthy food access in the Central/Kinsman community. This year, SOCF Cleveland awarded $45,000 to Rid-All for general operating support to advance its mission and build staff capacity. Since 2010, Rid-All has expanded its presence from 1.3 acres to 18 acres in an area once known as an illegal dumping site. The organization has hosted over 25,000 visitors, trained hundreds of adults, and exposed thousands to healthy eating practices. Rid-All has built hoop houses and community gardens for corporations, universities, urban farms and block clubs, and has produced multiple tons of compost soil. Rid-All operates aquaponics (fish farming), composting, vegetable farming, tree nurseries, education and training for youth and adults, and community advocacy initiatives.
Health Equity: Central Community Safety Framework
To curb violence and improve the perception of safety, SOCF Cleveland's program officer in health equity works to create an innovative response to the root causes of community violence.

In 2023, SOCF Cleveland will collaborate with the Prevention Institute to develop a framework that will outline SOCF's investment strategy for safety in the Central community. The framework design will incorporate community priorities based on the neighborhood's history, demographics, strengths, and resources. To support the creation of the Central Community Safety Framework, four organizations are receiving fourth-quarter funding and will begin work in 2023.
SOCF Cleveland awards $25,000 to Partnership for a Safer Cleveland to ensure that residents and existing violence prevention organizations participate in the design of the Central Community Safety Framework. PSC will collaborate with Prevention Institute (PI) and SOCF to identify and convene individual and organizational stakeholders to develop a shared understanding of the problems and resources within the community, establish a set of common goals with shared measurement matrices, and provide community oversight of the data collection and goal-tracking processes.
SOCF Cleveland invested $20,000 in FreeThinkers Since 87 (fiscal: Environmental Health Watch) to build on its community engagement addressing mental health needs of residents from Central. The organization, led by community leader Walter Patton, will help ensure young adults from the community are included in the Central Community Safety Framework.
$15,000 was awarded to Friendly Inn Settlement House, whose primary role in the collaboration is to ensure youth voice is embedded in the design of the framework and guides future investments. Staff will build the capacity of the Youth Council and create an exchange of information between the youth and others involved in the framework design.
Neighborhood Leadership Institute also received $15,000 to design a safety committee assembled of residents from the Central community to participate in the safety framework design process.
Ending Homelessness at its Roots
SOCF Cleveland awarded $25,000 to Community of Hope to support its HOPE Program, a trauma-informed, youth-led team mentorship approach for young people ages 18 to 30 with histories of multi-system involvement and housing instability. Community of Hope is an interfaith, nonprofit organization that builds lasting relationships, nurtures hope, and restores dignity by creating family-like relationships for Cleveland's youth. By the end of 2022, Community of Hope will have launched more than 80 communities since 2014.
Family Partners Initiative
The Family Partners initiative utilizes a network of experts in early childhood development, family health and social connections to build relationships with families in Cleveland's Central neighborhoods. This collaborative whole-family initiative helps families build the support systems necessary for positive, stable outcomes for children and caregivers alike.

This was the fourth year of the Family Partners initiative. In 2022, 28 families were served, and gains were seen for all children and parents.

This quarter, SOCF Cleveland awarded funding to two essential organizations in the Family Partners network:
Family Connections received $50,000 for the ongoing support of the SPARK program (Supporting Partnerships to Assure Ready Kids). Children and parents/caregivers who complete the SPARK program consistently benefit as demonstrated by the gains in the child's pre-literacy, prenumeracy skills and social-emotional competencies and the increased confidence among the parents to support their child's development. In addition to SPARK, the Parent Partner is part of the integrated Family Partners support team and is often the first contact with the parents. The Parent Partner connects parents to the integrated support team, to each other, and to resources.
$37,500 was awarded to OhioGuidestone to provide family strengths coaching and serve as a resource to the Family Partners initiative to assist in matching families with community resources in order to strengthen their resilience and well-being. OhioGuidestone offers wrap-around mental health support as part of an integrated partnership with early learning services through Family Connections and resource coordination through Cleveland Central Promise Neighborhood.
Community Partnerships & Neighborhood Voices
SOCF Cleveland awarded Signal Cleveland $45,000 to help develop and launch a community reporting program for Central to serve as a pilot within the Ohio Local Information Initiative (OLII). Training and hiring two community fellows will ensure each community within Central has an advocate that can communicate any issues/concerns. Signal Cleveland also intends to establish an SMS text messaging service that provides a communication channel for any issues and concerns.
To support the revitalization of East 22nd Street, SOCF Cleveland awarded $45,000 to Campus District Inc., the community development corporation that serves the eastern edge of Cleveland's downtown. Funds will be used to support staff and consulting time to manage the demolition of the former juvenile court complex to reconfigure the innerbelt highway, relinking the Central neighborhood back into downtown for the first time in 70 years.
SOCF Cleveland awarded Cleveland Citywide Development Corporation $50,000 to foster inclusive economic growth along the Opportunity Corridor. A cross-sector team has been working to ensure that the roadway is more than just a transportation project. The collective vision is to make the Corridor a vibrant and inclusive jobs hub, focused on food innovation, advanced manufacturing and health technology, with robust neighborhood amenities and housing. As part of this project, 10 neighborhood meetings will be held per year to discuss Opportunity Corridor projects and vision, and leaders will ensure each project has a robust community benefits agreement.
SOCF Cleveland granted $33,000 to The Fund for Our Economic Future for general operating support for the second year of the foundation's membership. To maintain a voting membership in the Fund, SOCF has pledged a total of $100,000 over three years. The grant will support the Fund's strategy of advancing an inclusive regional economy through a vision of a growing economy with good jobs and rising incomes for everyone, regardless of race or place. The Fund's vision and approach promote innovation and equity and embodies the foundation's core values of respect, justice and collaboration.
SOCF Cleveland granted $50,000 to the Cleveland Foundation for ongoing support of the Funders Collaborative on COVID Recovery, which emerged as a long-term strategy following the Greater Cleveland COVID-19 Rapid Response Fund. This goal of this work is to use policy and advocacy to maximize ARPA resources coming to Greater Cleveland for an equitable recovery from COVID-19. The policy priorities identified will have the biggest impact on low-income individuals residing in Greater Cleveland, and some policy priorities do present the opportunity to impact low-income individuals across the State of Ohio. Several of these policy priorities were identified by nonprofit organizations directly serving the community, and one of the subcategories of work is solely focused on engaging and lifting up community voice throughout 2023.
---