Sisters of Charity Foundation of Cleveland awards $362,500 in third quarter grants
---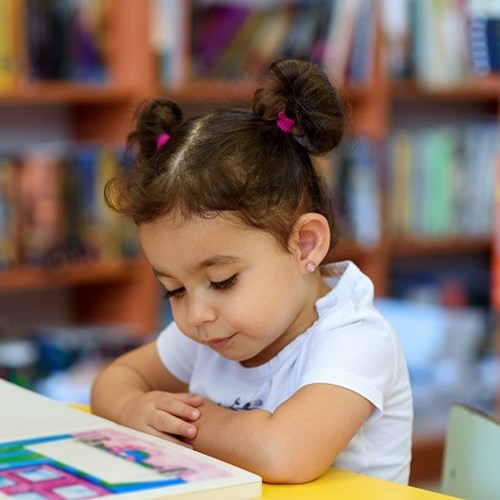 The Sisters of Charity Foundation of Cleveland (SOCF Cleveland) Board of Directors recently approved grants totaling more than $360,000 for the third quarter of 2023, which brings the year-to-date total to more than $1.2 million in grants awarded. Grants support the foundation's mission to improve the lives of those most in need with special attention to families, women and children living in poverty. Investments advance strategic goals to end homelessness, reduce health and educational disparities in Cleveland's Central Neighborhood, and sustain the ministries of Catholic sisters.
Supporting the Ministries of Catholic Sisters
SOCF is investing $102,500 to support Catholic sisters and their ministries. These grants include:
Esperanza Threads – supporting the capacity and mission of the organization to train and empower Cleveland community members in the sewing trade, offering a space to learn, connect and collaborate as a sustainable enterprise within the fashion and garment industry: $20,000
Ursuline Piazza – supporting the capacity and mission of the organization to educate and support HIV-positive people to live better, healthier lives: $20,000
National Archives Project for Women Religious – made through generous funding from the Conrad N. Hilton Foundation, sub-grants to the following partners contribute to the collaborative efforts of a national consortium to preserve in perpetuity the archives of congregations of women religious in the United States:
The Santa Clara University, Archives & Special Collections: $30,000
Archivists for Congregations of Women Religious – Religious Archives in Transition Toolkit & Workshop: $2,500
Women Religious Archives Collaborative, Cleveland, Ohio: $30,000
Health Policy
SOCF Cleveland is investing $110,000 in health policy initiatives. These grants include:
Children's Defense Fund-Ohio – Reaching the Finish Line 2023: Creating a Vision for Children's Health in Ohio, working to ensure that all children have access to health coverage: $30,000
Health Policy Institute of Ohio – Improving the health and well-being of Ohioans through evidence-informed health policy: $50,000
Philanthropy Ohio – 2023 Health Initiative and public policy support for health advocacy efforts that focus on long-term, systemic issues where philanthropy's voice can inspire, resonate and transform communities: $30,000
Ending Homelessness
SOCF Cleveland is investing $25,000 in A Way Home America (AWHA), fiscally sponsored by Third Sector New England. AWHA is continuing to build the national movement to prevent and end homelessness for Black, Indigenous, youth of color and LGBTQ+ youth, on a path to ending homelessness for all. AWHA is generating powerful lessons about effective policy and practice solutions to youth homelessness, grounded in racial and LGBTQ+ equity and youth leadership.
New Opportunities
SOCF Cleveland is investing $100,000 in new opportunities in its home community, Cleveland's Central neighborhood. These grants include:
Cleveland Transformation Alliance (CTA) Central neighborhood-focused navigator: $25,000. CTA is a trusted community partner working to ensure every student is engaged in a high-quality, equitable education. The CTA school navigator will give families and students the information they need to commit to their best-fit public school.
St. Vincent Charity Health Campus Crisis & Recovery Services case manager positions (year 2): $75,000. Crisis & Recovery Services seeks to enhance access and address the symptoms of trauma by creating a new coordinated response to crisis in the community and enhancing access to services that support long-term recovery.
Collaborative Relationship & Community Efforts
In the area of collaborative relationships and community efforts, SOCF Cleveland is investing $25,000 in The Literacy Cooperative 2Gen Steering Committee and Dolly Parton Imagination Library. The Literacy Cooperative is an umbrella organization that brings foundations, organizations and people together to find practical solutions to improve literacy.
The Sisters of Charity Foundation of Cleveland is a ministry of the Sisters of Charity Health System.
---