Sisters of Charity Foundation of Canton helps homelessness system help those who can't stay at home
---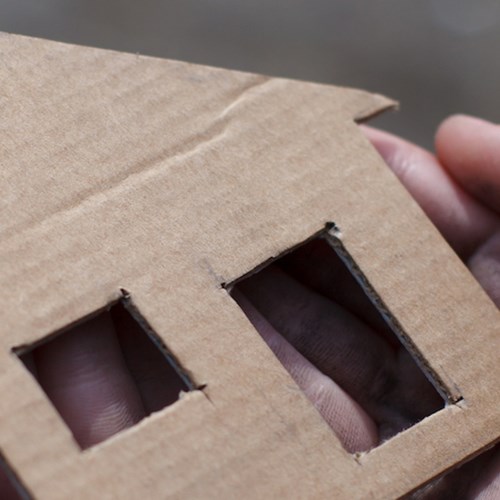 During a stay-at-home order, how do you help those who have no home to go to? The Sisters of Charity Foundation of Canton and other local funders have helped the Stark Housing Network and its partners answer that question, keeping clients safe during the pandemic and also helping them navigate during ever-changing circumstances. The efforts were recently highlighted in the Chronicle of Pandemic Philanthropy.
The full text of the article is below or available here.
Chronicle of Pandemic Philanthropy
Just a few years ago, Stark Housing Network didn't even exist. We're so fortunate that it does now. The creation of this backbone organization for the homelessness system was widely supported by local government, nonprofit, and community leaders. Today, the Network is instrumental to Stark County's homelessness work. During the pandemic, the Network's role has been critical in maintaining coordination as shelter and housing providers respond to ever-changing (and unprecedented) circumstances.
Since the pandemic began, the Network has:
Convened local homelessness service providers for a daily conference call to coordinate efforts;
Leveraged approximately $270,000 in pandemic funding;
Pursued, received, and disbursed grant funding and large donations of goods to frontline providers;
Mobilized to ensure the system has what it needs to respond nimbly; and
Represented Stark County on state and national conference calls relating to the crisis
The Network will also advise the City of Canton on the disbursement of an additional $705,843 in federal funding for homelessness.
Before the collaborative funding response to the crisis was up and running, a President's grant from the Sisters of Charity enabled the Network to support urgent needs, such as cleaning materials and personal protective equipment.
By facilitating open communication and collaboration, the Network has helped providers address numerous challenges: increasing sanitization efforts; enforcing the stay-at-home order; preventing residents from congregating in common areas; addressing mental health concerns; and getting residents proper testing, treatment, and safe transportation.
The provider organizations have taken initiative, collaborated, and formulated solutions. It quickly became clear that alternate shelter sites were needed for people with coronavirus symptoms. Two local organizations — ICAN Housing and Alliance for Children and Families — offered sites. A local church donated funds for microwaves and mini-fridges, allowing shelter residents to make food in their rooms instead of using common kitchens. Alliance Family Health Center stepped up, offering COVID-19 testing for all local shelters, telehealth and on-site medical services, and ongoing support and materials to help operationalize CDC guidance and keep processes organized.
The Network provides critical leadership in normal times. But in these uncertain times, its infrastructure role has been paramount in coordinating the response to this daunting and rapidly evolving crisis.
The Sisters of Charity Foundation of Cleveland is a ministry of the Sisters of Charity Health System. 
---