SCHS Senior Vice President Susanna Krey among Crain's Women of Note 2020
---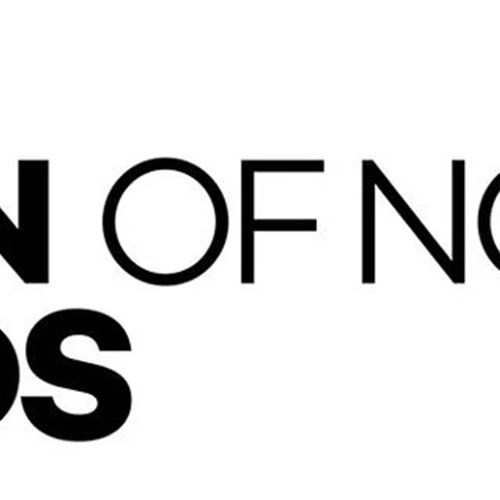 Crain's Cleveland Business annually recognizes 15 women who demonstrate an exceptional commitment to Northeast Ohio and its citizens. The 2020 class of the Women of Note includes Susanna H. Krey, senior vice president at the Sisters of Charity Health System and president of the Sisters of Charity Foundation of Cleveland. 
Crain's and its selection committee note, "This year, amid the COVID-19 pandemic and resulting economic turmoil, that commitment has been more critical than ever. The members of this year's class have risen to the occasion, displaying resilience, tenacity, compassion and grace. They have helped guide nonprofits as executives or board members, worked to keep local businesses afloat and jobs intact, fed the hungry and searched for new medical treatments. These leaders, and others like them or mentored by them or inspired by them, are who will shepherd the region to emerge from the current tumult on track toward stability and a resumption of growth, leaving no Ohioan behind."
Read more about this year's Women of Note honorees in Crain's:
Susanna Krey knows the business of hard work. As the youngest of 16 children, she grew up on a small vegetable and poultry farm outside Boston. It was there, under the direction of her immigrant parents, that she discovered her passion for nutrition and the ways that food contributes to health and community. 
Today, she uses her years of experience as a clinical nutritionist and in hospital administration, marketing and management in her dual roles as senior vice president for the Sisters of Charity Health System and as president for one of its 12 subsidiaries, Sisters of Charity Foundation of Cleveland.
"I was part of the team that established the Sisters of Charity Foundations of Cleveland, Canton and South Carolina in 1996 and took on the role as president of Cleveland's foundation in 2003," she said. The foundations are sponsored by the Sisters of Charity of St. Augustine and carry out a 165-year commitment to improving the lives of the poor and underserved.
"Sue has guided SOCF, its board and staff to partner with residents, nonprofits and community leaders to change the trajectory of poverty in Cuyahoga County," wrote Robyn Gordon, director of operations at NASA Glenn Research Center and the foundation's board chair, in her nomination. 
Krey left the family farm for the nutrition program at Simmons College in Boston. "I took some classes at the Harvard School of Public Health, and that inspired me to better understand community nutrition and how food affects health, which affects the growth and success of communities," she said.
Krey continued in an intensive public health master's program at Tufts University with Jean Mayer, an international expert on public health, metabolism and nutrition. Afterward, she took a job in a hospital setting. "It helped my understanding of the world of health care and eventually one of the doctors I had worked alongside in Boston, Dr. William Steffee, had moved to Cleveland to serve as chief of medicine at St. Vincent Charity Medical Center. He recruited me to move here in the early 1980s."
She and her current team have worked with community partners to bring The Housing First Initiative to Cleveland, which anticipates an end to chronic homelessness by the end of 2020. They've launched The Innovation Mission, a fellowship for individuals who recognize potential pathways to systems change. They serve as the lead partner of the Cleveland Central Promise Neighborhood, a collective impact initiative to transform the educational and developmental outcomes of children in Cleveland's Central Neighborhood. Also, they developed a community plan to prevent and end youth homelessness in Cuyahoga County. 
Krey has spent her life and career on a mission. "I do my best to empower our staff to grow their expertise and creativity to bring innovative ideas to the table and I am passionate about cultivating and growing our essential board leadership, all with the vision of growing Cleveland into a place every individual is proud to call home," she said.
The pandemic has had an impact on Krey's mission. "COVID-19 has only increased the community need for funding and support, especially as we learn how it affects Black and brown communities disproportionately," she said. "This year, we sped up much of our grantmaking approval processes to ensure we could get funding to those who needed it right away. We acquired and distributed tens of thousands of masks within the homeless services community and we continue to rapidly respond to pandemic needs to help fill gaps in funding and supplies."  
Krey also serves on the boards of several other organizations, including Fund for Our Economic Future, Campus District, Applewood Centers, and Cuyahoga County Partnering for Family Success, where she is also on the Governance Committee. She's on the Opportunity Corridor Steering Committee for the Greater Cleveland Partnership, as well as on the President's Advisory Council of Enterprise Community Partners. 
— Allison Carey
---