Rosary Hall's outpatient director speaks to Cleveland Jewish News about rise in telehealth
---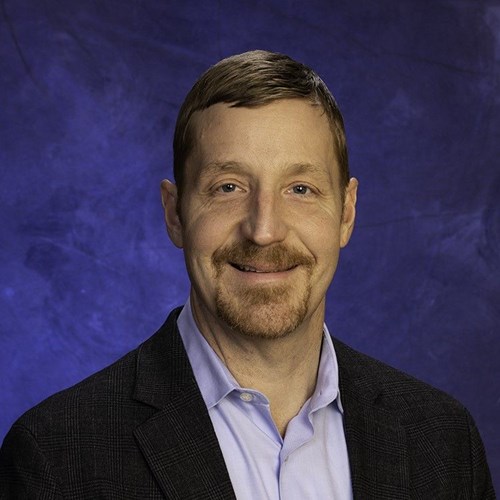 Telehealth has been around for years, but it was not until the COVID-19 pandemic that its availability and use really grew. Telehealth services reduce barriers to treatment by allowing patients to see providers remotely for certain conditions. Russell Spieth, Ph.D., director of outpatient services at St. Vincent Charity Medical Center's Rosary Hall, spoke to Cleveland Jewish News about the increase in telehealth services and the impact it could have on health outcomes.
The full text of the article is below or available here.
By Becky Raspe
Cleveland Jewish News
In 2020, there was an increase in telehealth services as a direct response to the COVID-19 pandemic. This allowed patients to continue seeing providers in safe environments.
As the new year begins, Dr. Astrid Moise, founder and board-certified vascular surgeon at Solon Vein Clinic in Solon, and Dr. Russell Spieth, director of outpatient services at St. Vincent Charity Medical Center's Rosary Hall in Cleveland, said telehealth has changed the way everyone approaches health care.
"It is becoming more widespread," Moise said. "Some telephone visits were being done before the pandemic if the patient was already established and had a question about their care. They'd just call their physician. But a lot of times, those calls weren't reimbursed. Some providers that were pressed for time would just tell them to schedule a visit, but many of those questions could've been addressed by a call."
Now that providers are being reimbursed for their time, Moise said it's caused doctors to carve out time in their day to dedicate to telehealth visits. But in her practice, she had seen it lead to more testing.
"In terms of limitations, because you don't have a face-to-face exam, I find people are getting more tests ordered," Moise said. "If someone comes in with back pain, you may be more inclined to just get an MRI or if someone has a cough and you're not able to listen to their lungs, you might be more inclined to get them an X-ray."
Compared to March 2019, the Centers for Disease Control and Prevention found that there was a 154% increase in telehealth usage in March 2020. As telehealth access expands, Spieth said patients directly benefit as patients are interested in the service when it is available.
"Telehealth reduces barriers to treatment," Spieth explained. "A lot of what you hear on the patient side is they want to address medical and healthcare issues through consistently attending appointments with providers. But for them, there might be a mobility, transportation, childcare or scheduling issue. Often, health care providers have typical 9 to 5 hours, and many people are attempting to go about their own work during that time. So, telehealth just allows patients to access health care in a timely way."
And when you look at the health care outcomes we have as a nation, Spieth noted it is "pretty clear" that patients tend to be under-treated, especially for those with chronic medical conditions. Patients express they're not complying with their treatment completely because of access or logistic challenges, he said.
"As a nation, our health care is suffering in a way because people aren't engaging with healthcare in the way that it is most optimal," he said. "Telehealth at least removes one of these barriers, where patients can be fully engaged in a full array of services that are available to them. And we don't really have the data for this yet, but the logical prediction is that health care outcomes may improve because you have more people engaged in an appropriate level of care."
Telehealth also leads to more options, Spieth said.
"Options are always important, and research suggests that patients are more likely to engage in treatment when every aspect of health care is, to some degree, collaborative," he explained. "Patients prefer more options, which more likely engages them in treatment. And if they engage in treatment, they're more likely to have better health care outcomes."
Both physicians said telehealth is here to stay, which will continue to impact different areas of health care into the future.
"For me, as a specialist that specializes in elective procedures, a lot of people are concerned about the cost of care because it is not urgent," Moise noted. "Telehealth allows me to give people information about treatment options, costs and allow them to try it out and talk to me about their case."
Moise added this will also change the way urgent care is approached.
"It won't replace urgent visits but augment them," said Moise, adding providers will still need to physically see patients for many conditions. "But, having the opportunity to discuss how you're feeling with a provider first makes the difference to see if something is 'normal' or not, or if you need to seek care."
And telehealth may lead to care crossing state lines, Spieth said.
"I believe that down the road, there is going to be more of an openness to provide healthcare across state lines," he said. "Right now, for many providers that is an obstacle. With telehealth, that might begin to change. That will be helpful because you have entire states that have more health care providers than others. So, it'll just continue to increase the access to care for under-served populations."
---