Regina Health Center resident featured in Catholic Health Association Medicaid makes it possible campaign
---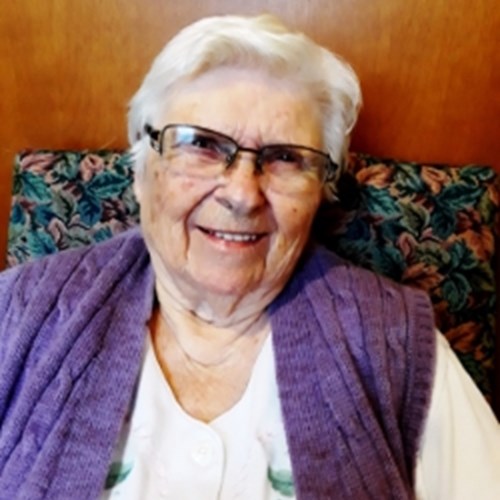 Medicaid makes it possible for Americans to get access to health care in times of need—and the Catholic Health Association of the United States (CHA) is committed to ensuring the Medicaid program remains a viable, efficient and effective program. To help do so, the CHA is running a "Medicaid makes it possible" campaign to highlight the stories of the working families, children and the elderly who turn to Medicaid to care for themselves or loved ones. Marjorie, a Regina Health Center resident, is one of the campaign's most recent featured stories. Her story is below or available by clicking here.
Regina Health Center in Richfield, O
hio, is a 5-star quality skilled nursing and assisted living facility that provides compassionate health care services to residents seeking a faith-based environment. Residents include members of religious communities, clergy and lay people.
Marjorie is one of the lay people who call Regina Health Center home—and one of the more than 60 percent of residents who rely on Medicaid to receive the holistic care this Catholic ministry provides so they can age with dignity while receiving the care they need.
Marjorie came to Regina Health Center in 2015 after the assisted living facility where she had lived changed owners. She had been paying for care out of pocket, but at the age of 92, she knew her funds wouldn't last long. She said she was thrilled to learn she could stay in Regina Health Center's Assisted Living through the Ohio Medicaid Assisted Living Waiver Program. Without it, she would have been forced to give up more of her independence and move into the skilled nursing area at Regina Health Center. The waiver program was available to her because Marjorie's care would cost less than in skilled nursing.
After a lifetime of raising three boys and working as a secretary and office manager, Medicaid allows Marjorie to receive the care she needs while maintaining independence in a God-centered, quality continuum of care facility. Her son Ted volunteers at Regina Health Center, serving as a lector and Eucharistic minister at Sunday Mass.
"I feel very blessed and lucky to be able to stay where I've always enjoyed being," Marjorie added.
Regina Health Center is a ministry of the Sisters of Charity Health System.
---