Multiple South Carolina media outlets cover how fatherhood programs continue to support fathers even during pandemic
---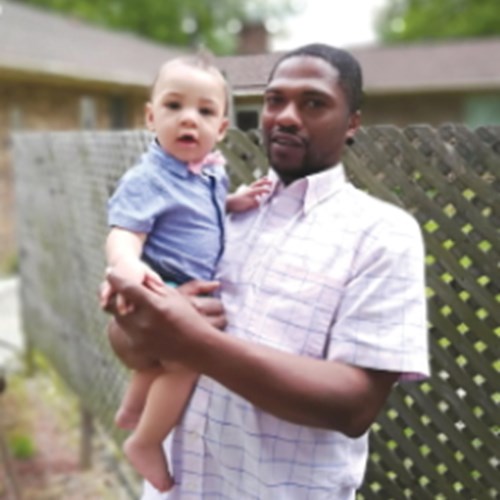 The South Carolina Center for Fathers and Families supports six fatherhood programs in communities across the state to strengthen families through fatherhood engagement. Media outlets across South Carolina have recently covered the work several of the fatherhood programs are doing to continue helping fathers build the skills they need to be responsible and engaged, even during the pandemic.
Following are links to the recent media coverage. The complete text of one of the articles is below about how two men in Sumter, South Carolina, are now a big part of their children's lives with help from one of the fatherhood programs.
The Sumter Item
By Bruce Mills
Two Sumter da
ds in their 30s credit a local fatherhood agency with giving them direction and counsel that has allowed them to become an active part of their children's lives.
Maurice Hill and Robert Brigman spoke this week on how regional service agency Midlands Fatherhood Coalition has helped them step up and become better leaders of their families.
The nonprofit provides an array of services, such as career and job training, help with expunging a criminal conviction, financial budgeting tools and help with child support, all to help fathers be Dad and strengthen their families.
Hill, 31, originally from Santee in Orangeburg County, said before he was referred to the coalition two years ago by a friend, he was homeless, jobless, with no education and "out there by myself, like in a boat with a paddle."
He credits the group with helping improve his communication skills and how he interacts with his family, and now he's co-parenting his 3-year-old daughter. Before the coalition, he wasn't a part of her life.
Hill said he dropped out of high school after only completing the ninth grade in Orangeburg and made "foolish choices" and was soon living on the streets.
A lot has changed for him in two years since he became actively involved with the coalition - he's earned his GED, become a full-time employee for the first time in his life, is living in a housing unit, enrolled in an associate degree program at Central Carolina Technical College and has his daughter each weekend.
Hill said the coalition has taught him to be accountable, be committed and to listen to advice. Curious by nature, he said, he realized through the program that he has a passion and drive for school.
The coalition has also taught him that when you have children, life changes.
He said he's learned that "he's supposed to be his daughter's first boyfriend."
"I have learned to never give up on family and never lose hope," Hill said. "As a man, your biggest responsibility is to always make sure your family is straight and your family is first."
The group has also helped Brigman with visitation with his son who is about 1.5 years old.
Brigman, 38, originally from Marion County, was the first person in his family to go to college. After graduating high school, he attended the College of Charleston for three years. He's been a program manager with Wateree Community Actions Inc. for eight years.
When he was seeking help last year, Brigman said he realized there were several groups to help mothers, but options for fathers were limited. One of those women's groups connected him with Midlands Fatherhood Coalition in October.
The biggest benefits he's had in the program are help with mentoring, conflict resolution and assistance with visitation paperwork.
"Now, I try to diffuse family situations and ease as much conflict as I can," Brigman said. "I am trying to build a real bond with Rowan as much as possible."
The South Carolina Center for Fathers and Families is a ministry of the Sisters of Charity Health System.
---