Multiple health system ministries participating in annual #weGiveCatholic online fundraising event November 29
---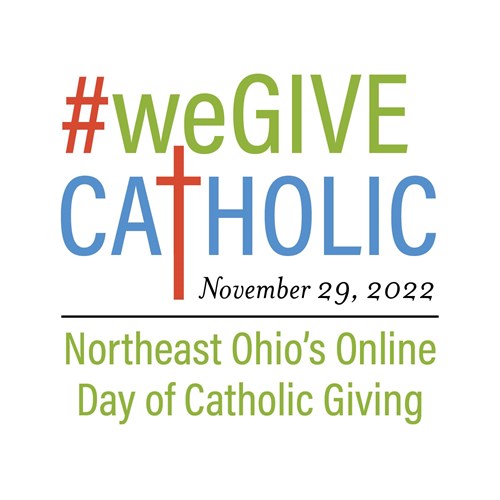 More than 220 Catholic entities, including schools, parishes and Catholic nonprofits are participating in the seventh annual #weGiveCatholic on Nov. 29, which is Giving Tuesday. The 24-hour online day of giving combines fun and fundraising for participating entities.
By designating Joseph & Mary's Home, Light of Hearts Villa or Regina Health Center, any gifts you contribute will benefit these Sisters of Charity Health System ministries directly and place them in the running to receive cash prizes and secure matching gifts, increasing the impact of your donation.
You can help by making a gift and/or sharing the news. Donating is a seamless experience you can do from your computer or mobile device any time from midnight until 11:59 p.m. on November 30. Secure, tax-deductible donations will be accepted on the website weGiveCatholic.org. Links to the pages for each health system ministry are in the paragraph above.
Last year, a record-breaking $3.19 million was raised during the event to benefit more than 210 organizations. The final tally showed more than 10,000 donors provided charitable gifts.
There are also opportunities for donors to have their #weGiveCatholic donations matched. Nearly $200,000 already has been secured by individual participating organizations for matching funds. That includes a $10,000 match for Joseph & Mary's Home and an unlimited match for Light of Hearts Villa, meaning whatever the ministry raises next Tuesday will be matched dollar for dollar to help finish important renovations.
Regina Health Center, which will be celebrating its 30th anniversary, has plans for memory care enrichment and would like to enhance its arboretum with glass doors and murals on the walls.
"#weGiveCatholic exemplifies the extraordinary generosity of the faithful in this diocese," said Bishop Edward Malesic. During last year's event, the bishop said the community "showed a tremendous heart and deep compassion for the charitable, educational and spiritual mission of their organizations." He encourages the faithful to support the initiative once again this year.
#weGiveCatholic is powered by the Catholic Community Foundation, which fosters faith-based stewardship in the community for the spiritual, educational and charitable needs of all.
"It seems more important than ever to come together as a community to support and celebrate the Catholic organizations that have shaped our souls with their works of education, formation, worship, and charity," Bishop Malesic said.
---