Midlands Fatherhood Coalition hosting Daddy & Me 5k Run June 19
---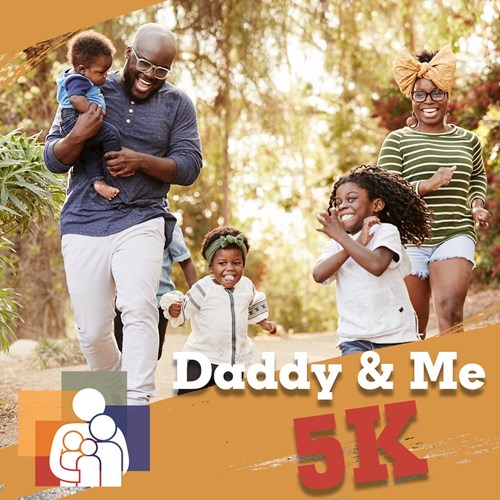 After a year on hold, the Midlands Fatherhood Coalition is once again holding its annual Daddy & Me 5K to raise money to continue the organization's impact in the greater Columbia, South Carolina, area.
The Midlands Fatherhood Coalition, which is part of the South Carolina Center for Fathers and Families, is a holistic organization with a mission to engage fathers in the positive support of their children. The group works to enhance support for fatherhood throughout the South Carolina Midlands.
Santanna Hayes is the group's marketing and quality director. He appeared on WIS TV Midday to talk about how the Midlands Fatherhood Coalition offers free services that include education, job readiness, men's health education, legal education, parenting, spiritual development, job assistance, drug/alcohol education and peer support.
"We're excited for this year's Daddy and Me 5K. We're grateful for the tremendous support in prior years from Serve and Connect and Springdale Police Department. We're expecting great things for this year as well. If anyone is looking for a great family activity for Father's Day weekend, look no further!" says Midlands Fatherhood Coalition CEO, Angela McDuffie.
The 3.1 mile race is at Saluda Shoals Park Saturday, June 19. Registration begins at 7 a.m. and the race starts at 8 a.m. It's a family-friendly event open to everyone. There will be an electric warmup and festive pre- and post-race activities.
Learn more about the Midlands Fatherhood Coalition at https://www.midlandsfathers.com/.
Sign up for the Daddy and Me 5K here.
The South Carolina Center for Fathers and Families is a ministry of the Sisters of Charity Health System.
---