Light of Hearts Villa Seton Safety Net bridges a gap for seniors in need
---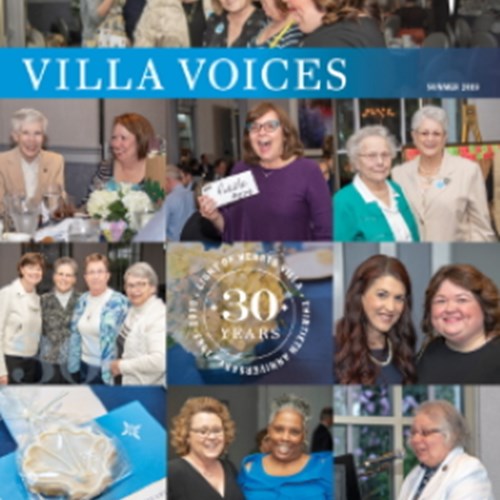 Light of Hearts Villa provides premier senior residential living services through compassionate, faith-based, mission-driven and person-centered care, which also extends into the local community through its Seton Safety Net Food Closet. Read how this resource helps bridge a gap for seniors in need in the most recent issue of the Villa Voices newsletter. The full text of the article appears below.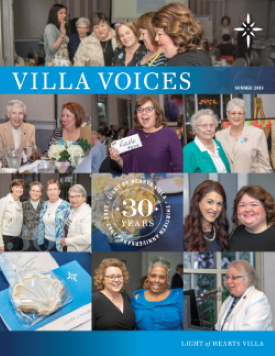 Read the complete newsletter for additional news, upcoming events, stories of how Light of Hearts Villa affirms the integrity of each person and encourages them on their journey of aging, and more.
For seniors in the Bedford community in need of a helping hand when their fixed income doesn't quite meet their needs and the cupboard stands bare, the Light of Hearts Villa Seton Safety Net Food Closest is there to help. During these times of need, Sr. Regina Kusnir, SC, director of campus ministry, and Robert Evens, social work coordinator, step in to help seniors who have contacted a county agency for assistance and have been referred to Seton Safety Net. The name comes from St. Elizabeth Ann Seton, who was an American-born saint. She was a wife, mother, educator, nurse, widow and founder of the first American religious community for women, the Sisters of Charity, whose members today help staff Light of Hearts Villa.
Seton Safety Net for Seniors receives an average of 800 requests for help each year, with summer, winter and holidays being the highest need times of the year. Donations come from many groups, organizations, churches, companies and individuals to sustain the need. The Ohio Catholic Federal Credit Union Garfield Hts. branch recently held an employee food drive, donating non-perishable foods, pasta. cereal, canned fruits and vegetables, as well as cash. This is a simple way to get involved and help those less fortunate.
For more information about the Seton Safety Net or to donate, please contact Sr. Regina Kusnir or Robert Evans at 440.232.1991.
Light of Hearts Villa is a ministry of the Sisters of Charity Health System 
---