Joseph's Home virtual benefit luncheon September 28 to help heal ill men and women experiencing homelessness
---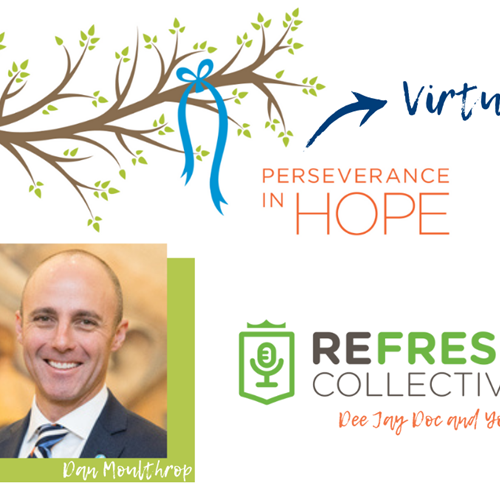 Perseverance in Hope: The 2021 Joseph's Home Benefit Luncheon is an annual event that celebrates the remarkable healing and achievements of the medically fragile men experiencing homelessness who have stabilized their health and transformed their lives at Joseph's Home. Due to continued caution during the coronavirus pandemic, the event will be held virtually. It will be broadcast live on September 28, with the hope of raising awareness of this vital ministry and critical funds needed to support the complex needs of the men it serves - and soon women. This year, the Perseverance in Hope Luncheon will also celebrate Joseph's Home expanding to serve women experiencing homelessness at Mary's Home, which is scheduled to open in December.
Dan Moulthrop, CEO of The City Club of Cleveland, will serve as the event emcee and Refresh Collective, led by Dee Jay Doc, will be providing entertaining and inspiring musical performances.
Last year and with the help of many supporters, Joseph's Home raised more than $60,000. The goal is to raise more than $60,000 again in 2021. Every dollar raised will help end the cycle of streets, hospitalization and shelter for medically-fragile adults without housing. This happens by treating their acute conditions, connecting them to appropriate ongoing health care and working with housing partners to obtain a stable, permanent home with ongoing supports to maintain medical and housing stability.
Refresh Collective is a 501(c)3 non-profit arts organization that exists to equip youth and uplift communities through music and design. Led by Executive Director and Founder Dee Jay Doc, Refresh Collective offers workshops, summer camps and in-school programs that have helped more than 6,000 youth and adults write songs and design t-shirts that address social justice, education and health concerns.
Reserve your spot and donate today by registering at josephshome.com/events/luncheon
Joseph's Home is a ministry of the Sisters of Charity Health System.
---