Joseph's Home director of development named 2021 Young Nonprofit Professional of the Year by Young Nonprofit Professionals Network Cleveland
---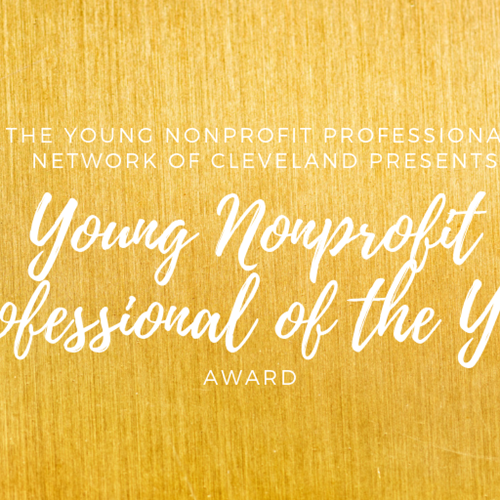 The Young Nonprofit Professionals Network (YNPN) Cleveland announced that Madeline (Maddie) Wallace, director of development at Joseph's Home, is the recipient of its 2021 Young Nonprofit Professional of the Year Award. The award honors young, nonprofit professionals who have made a significant im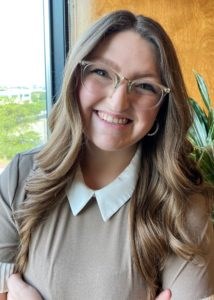 pact on the nonprofit sector and the city of Cleveland through their work and community efforts. Young professionals from around the city were nominated by directors, co-workers, friends and mentors.
In highlighting Wallace's leadership experience on the nomination form, Laura Fegan, director of foundations and corporate relations at the Sisters of Charity Health System, wrote:
"Maddie has led an extremely successful $1.3 million dollar capital campaign to expand medical respite services to acutely ill homeless women in Cleveland. The medical respite facility for women will be called Mary's Home, and will expand upon the successful medical respite model that Joseph's Home offers to acutely ill homeless men. In addition to the capital campaign, Maddie also has successfully built and grew an endowment to support Joseph's Home. She accomplishes this by connecting with the residents of Joseph's Home and telling their stories of perseverance to inspire giving. In addition to residents, Maddie also connects with her donors on a very personal level. Many donors of Joseph's Home/Mary's Home call Maddie a friend, and have strong relationships with her outside of their giving. Maddie is young, but her experience and professionalism is far beyond her years. She has elevated the fundraising activities of Joseph's Home/Mary's Home to the next level, helping provide essential respite stay services amid the COVID-19 pandemic."
The nomination concluded with, "There is a saying in our office, that 'one day Maddie will be running the place' – colleagues both new and old see her talent, professionalism, and, most importantly, passion for the nonprofit sector. Her leadership in fundraising has transformed the outlook for acutely ill homeless men and women. She is an asset to Cleveland and its nonprofit sector."
Joseph's Home is a ministry of the Sisters of Charity Health System.
About YNPN
As a chapter of the Young Nonprofit Professionals Network, YNPN Cleveland envisions and works toward creating a community of empowered young nonprofit professionals within the Greater Cleveland area. We provide professional and workforce development opportunities, as well as networking and nonprofit advocacy events for our members and for our community. YNPN Cleveland was founded in 2009, and is now in its second decade of strengthening and supporting young nonprofit professionals in Cleveland.
Across the country, the Young Nonprofit Professionals Network comprises more than 39 chapters with more than 50,000 members. https://ynpncleveland.org/
---