Health system deputy general counsel named to Beaumont School Board of Directors
---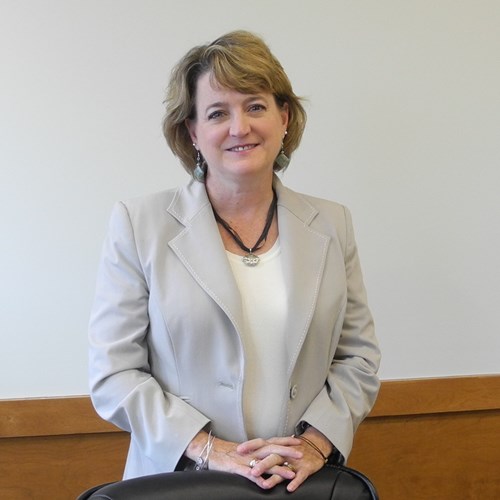 Shannon Fogarty Jerse, who serves as deputy general counsel for the Sisters of Charity Health System and general counsel to St. Vincent Charity Medical Center, has been named to the Beaumont School Board of Directors.
Jerse is one of four new board members at the Beaumont School, which is located in Cleveland Heights and has a mission as an all-girls Catholic high school in the Ursuline tradition to educate women for life, leadership and service.
"We are honored and grateful as we welcome these talented leaders to the Beaumont School board of directors," said President Wendy Hoke. "Our board members fully support and guide the mission of Beaumont School with a genuine passion for an all-girls Ursuline education."
The new board members began their three-year terms with Beaumont School in 2021 and can serve a maximum of two terms. The four new board members are:
Dr. Joseph Hahn is a neurosurgeon and the former Chief of Staff of the Cleveland Clinic. Granddaughters Grace '16 and Ellen'19 Brandon attended Beaumont.
Gina Huffman '84 is Assistant Director of Law Admissions for the Cleveland-Marshall College of Law. Gina '84 and her daughter Britney '04 are both Beaumont graduates.
Shannon Jerse is Deputy General Counsel at Sisters of Charity Health System. Shannon's daughters are graduates of Beaumont School, Mairin '13 and Liz '18.
Mary Frances Monroe '76 is the Director at the Institute of International Finance in Washington, D.C. Mary Frances graduated from Beaumont in 1976.
About Beaumont School
Beaumont School is an all-girls Catholic high school in the Ursuline tradition that educates women for life, leadership, and service. As an International Baccalaureate World School, Beaumont provides a dynamic college preparatory, liberal arts education that inspires the best from all students. Our culturally diverse learning environment encourages every student to develop the qualities she needs to thrive personally, spiritually, and professionally in an evolving global society. At Beaumont School, young women learn to change the world.
---