Health system announces 2020 Dr. Preston Jones Scholarship recipient
---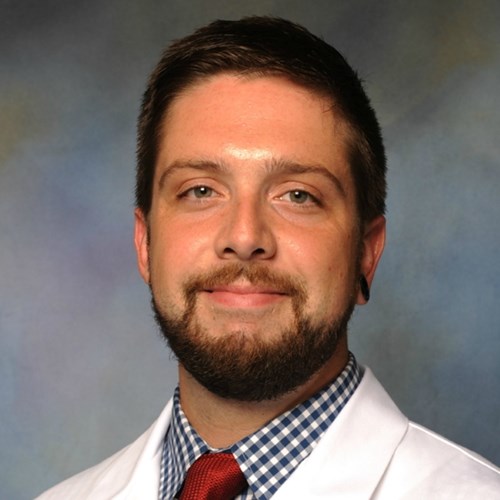 The Sisters of Charity Health System is pleased to announce Dr. Jacob Austin Kaiser as the 2020 Dr. Preston A. Jones Memorial Scholarship recipient.
The scholarship program annually awards $5,000 to one fourth-year medical student at the University of South Carolina (USC) School of Medicine who is a member of the Gold Humanism Honor Society, which is known for recognizing individuals who excel at providing patient care that is sensitive to the cultural background, values and preferences of all patients. Dr. Kaiser embodies all that this scholarship represents.
Dr. Kaiser is a native South Carolinian. He graduated from Lexington High School in 2009, and then pursued his undergraduate degree at USC Aiken. He graduated in 2015 with a B.A. in Psychology and a B.S. in Biology. He began medical school at the USC School of Medicine Columbia in 2016 as a member of the class of 2020. He is currently completing his residency in psychiatry at the Prisma Health/USC - Greer Memorial Hospital Psychiatry residency program in Greer.
In the USC School of Medicine's nomination letter, Dr. Kaiser is noted as having an "especially strong commitment to caring for patients," with patients making a point to recognize his compassion, being called "super doc" on an occasion in which a veteran was experiencing depression and suicidal ideation, and would not have mentioned it had Dr. Kaiser not taken the time to ask.
"I am glad I gave him my best that day," says Dr. Kaiser.
The Preston Jones Scholarship was created in memory of the well-loved "physician's physician," Dr. Preston Jones. After losing his battle to cancer, members of the Midlands South Carolina community donated funds in his memory. From these funds, a scholarship was established, first managed by the then Providence Hospitals and now managed by the Sisters of Charity Health System.
About Sisters of Charity Health System
The Sisters of Charity Health System was established in 1982 as the parent corporation for the sponsored ministries of the Sisters of Charity of St. Augustine in Ohio and South Carolina. The Sisters of Charity of St. Augustine is a congregation of women religious that, since founding in 1851, continues a faith-based legacy of high-quality, compassionate care in partnership with its co-ministers, who are the heart and hands of the ministry.
The Sisters of Charity Health System solely owns two Catholic hospitals: St. Vincent Charity Medical Center in Cleveland, Ohio; and Mercy Medical Center in Canton, Ohio. The health system also oversees three grantmaking foundations located in Cleveland, Canton and Columbia, South Carolina. Each foundation sponsors significant community initiatives and collaborations that address causes and consequences of poverty. Outreach organizations include Joseph's Home, a unique residential care center for homeless men in Cleveland; Early Childhood Resource Center for people working in childcare in all settings in Canton; Healthy Learners, a health care resource for children from low-income families in South Carolina; and the South Carolina Center for Fathers and Families, a state-wide organization supporting initiatives to reengage fathers in the lives of their children. The Sisters of Charity Health System also provides residential elder care services at Regina Health Center in Richfield, Ohio, and Light of Hearts Vila in Bedford, Ohio. More information at sistersofcharityhealth.org.
---