Generative Spirits podcast from the Sisters of Charity Foundation of Cleveland discusses commitment to El Salvador
---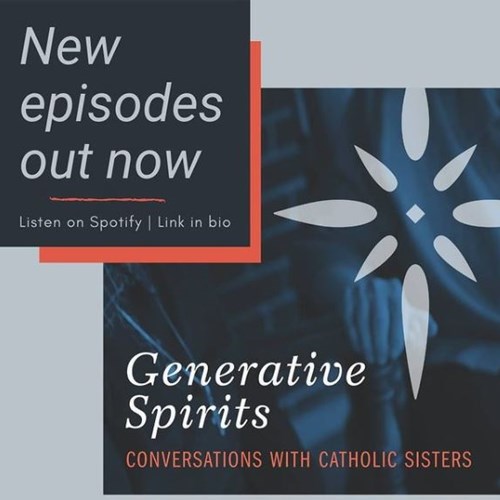 The Diocese of Cleveland has had a connection to El Salvador since it sent priests, nuns and lay volunteers to the country in 1964 to assist dioceses and support parish life in countries where there was a need for more ministers. COAR, the Community of St. Oscar A. Romero, was founded in 1980 as an orphanage by a Cleveland Diocese Mission Team priest during El Salvador's civil war. 
Today, COAR Children's Village continues its mission to serve vulnerable children and the community with foster care for 50-100 children; schooling for 1,000 children; and, a clinic, pharmacy and other services for the entire community.
The newest Generative Spirits podcast from the Sisters of Charity Foundation of Cleveland discusses the mission and history of COAR and how its connection to Cleveland has lasted for decades. On the podcast, host Rachel Drotar, program coordinator, Generative Spirit Initiative, speaks with Sr. Sheila Marie Tobbe, OSU, and COAR board member, and Mary Stevenson, executive director of COAR.
The episode shares the model of care and community COAR has established in El Salvador and in Cleveland. Sr. Sheila Marie serves on the COAR Peace Mission board. She taught at Beaumont High School for 18 years and served on the administrative team. She continued her work in religious education at four parishes in the Cleveland area. Her ministry extends beyond the classroom as a founding member of the Interreligious Task Force on Central America and Colombia. Sr. Sheila Marie has volunteered on many boards and committees and served as a National Council Member for Pax Christi USA and helped to develop the Anti-racism Team of Pax Christi USA.
Mary Stevenson is the executive director of the COAR Peace Mission – the U.S. fundraising and outreach arm of the COAR Children's Village in Zaragoza, El Salvador.
Listen on Spotify or on Buzzsprout
To learn more about COAR and support its work, visit www.coarpeacemission.org
"Generative Spirits: Conversations with Catholic Sisters" is a Catholic Sister podcast that explores how members of Northeast Ohio congregations respond to the signs of the times in ways only sisters can - with personal insights and a collective knowledge of life and ministry over a century old. The podcast episodes take a look inside the lives of Catholic Sisters in a changing world.
The podcasts are made possible by the Sisters of Charity Foundation of Cleveland (a ministry of the Sisters of Charity Health System) and are part of the foundation's Generative Spirit initiative.
---