Foundation's Innovation Fellow talks about the Housing Justice Alliance in new video
---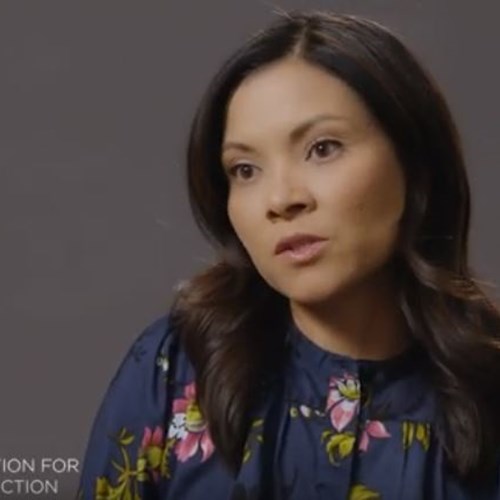 Hazel Remesch, supervising attorney at the Legal Aid Society of Greater Cleveland, has seen the toll that evictions can take on Clevelanders living in poverty. Through the Housing Justice Alliance, she is working to support tenants facing eviction with legal representation, which can greatly improve outcomes. The alliance was developed and supported through The Innovation Mission, a fellowship from the Sisters of Charity Foundation of Cleveland.
She discusses progress to date in this new video.
The Innovation Mission is teaching five local experts the power of innovative thinking—especially when it comes to fighting poverty. As the fellows reach the end of their time in the fellowship, they have been discussing their work and how far they've come over the past 18 months in their work to break the cycle of poverty in Cleveland.
The Sisters of Charity Foundation of Cleveland is a ministry of the Sisters of Charity Health System.
---