Florence Morning News reports on Healthy Learners partnering with Boys & Girls Club to conduct dental and vision screenings
---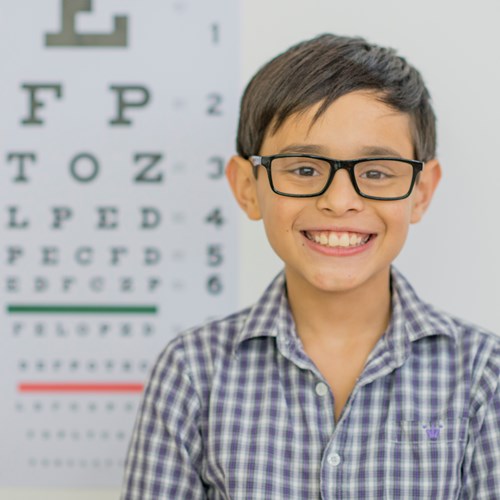 Healthy Learners recently conducted dental and vision screenings at the Boys & Girls Club in Florence, South Carolina, to identify any potential oral and visual health issues that may be barriers to children's learning. This was the first step in Healthy Learners working to expand into the Florence area. The Florence Morning News reported on the event.
The full text of the article is below or available here.
by Christian Smith
Florence Morning News
Healthy Learners, a nonprofit that helps connect children in need with doctors and other health professionals, partnered with the Florence Boys & Girls Club to screen children for visual and dental problems.
On Thursday, Healthy Learners inspected children's mouths and used a spot scanner to measure the children's eyesight. Each child was sent home with a form filled out by Healthy Learners' staff that listed any findings and had contact information for the parents to follow up with the nonprofit.
"We normally do something like this every year through another vision program, but this one stood out to me because they actually provide transportation and they follow through to make sure that the kids get the service that they need," club director Justin Newton said.
Dee Newell, Healthy Learners' program manager for the Pee Dee region, said the partnership is the nonprofit's first steps into the Florence area.
"Our idea usually, when we go into a new school or new county, is to start slow," she said.
Around 15 children were seen at the club on Thursday, but Newton and Newell spoke about a continuing partnership. Newell also said the nonprofit is looking to expand into the school districts to help get other kids connected to the care they need.
Deborah Miller, who was with Newell at the club, inspected children's mouths for visual dental problems. Afterward, Newell took them aside and used the spot scanner to measure their vision.
"The spot scanner takes a picture basically of their eyes, and it will tell you immediately if they need glasses, nearsighted, farsighted, that kind of thing," she said.
Parents can contact Healthy Learners about health concerns they have for their children, and the nonprofit will work with the parents to fi nd medical professionals that work with their insurance. If they need help scheduling appointments or getting on Medicaid, the nonprofit will help with that too.
If the parents sign a consent form, the nonprofit will even pick the children up from school, home, after-school programs or camp and bring them to their appointments. If the children get medicine or glasses, they will deliver them to the parents.
Because Healthy Learners is a nonprofit, there are no specific qualifications that people need to meet in order to be served by the organization, according to Newell.
"As long as there's a hardship or need, we're here to help them," she said.
Health screenings are a good way to get connected to kids in need, which is important for a nonprofit that does not actively advertise itself, Newell said.
Right now, the nonprofit works within Marion, Georgetown and Williamsburg counties. It is based in Columbia but has been spreading throughout the state since it was founded in 1992.
Healthy Learners is a ministry of the Sisters of Charity Health System.
---