Elevating Fatherhood: South Carolina Center for Fathers and Families highlights accomplishments in 2022 impact report
---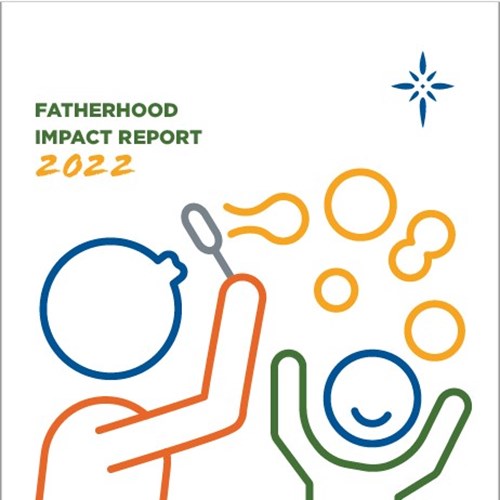 The South Carolina Center for Fathers and Families works to help dads overcome obstacles to being responsible and nurturing role models for their kids, which it highlights in its recently released 2022 impact report. The center served 1,348 participants with 3,054 children positively impacted in 2022. The report highlights more impacts, the story of one father's journey to transform his life and the lives of his children, and more.
Over 21 years, the center has served more than 25,000 fathers, empowering them to support their families, become better dads and improve their communities.
The full impact report is available here
Karriem Edwards, president, penned an introduction letter for the report, which is below.
I am honored to build on the foundation of those who spearheaded this movement over the last two decades. They made tremendous strides in building consensus, raising awareness and gathering resources to empower fathers to support their families and improve their communities.
In this post Covid-19 era fathers and families are facing additional challenges. Many of our families are recovering from the loss of earnings, as well as physical and emotional health issues, while children are dealing with learning loss and the trauma from prolonged social isolation. I can see that impact in my own daughter.
Families and companies need our dads more than ever. There are 408,000 South Carolina children living in single-parent households. Nationally, 80% of single-parent households are headed by women. The increasing cost of living makes the burden on single mothers heavier. Ironically, employers are moving to this state and adding jobs on a regular basis. The abundance of well-paying jobs around the state are a source of great opportunities for our dads. Connecting them with rewarding and fulfilling careers enables them to support their families at this critical time.
We have a board, team and coalition of organizations that are unified by a commitment to providing dads the resources needed to protect and provide for their families.
Over the next year, we will focus on increasing our effectiveness by executing a comprehensive training program. We will also develop and strengthen alliances and partnerships that enrich a father's life by providing access to employment, education, training and services they need to make sure it's a
Happy Fathers' Day – every day in their families.
Sincerely,
Karriem Edwards, President
South Carolina Center for Fathers and Families
The South Carolina Center for Fathers and Families is a ministry of the Sisters of Charity Health System.
---