Conversations with Catholic Sisters podcast from the Sisters of Charity Foundation of Cleveland explores looking within to find spirituality in solitude
---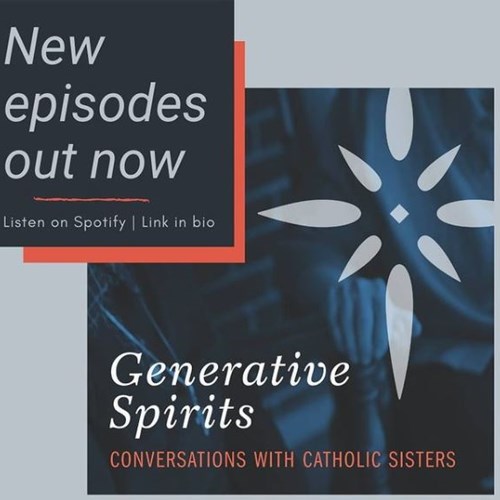 For some people, it's scary to quiet the outside world and look within. "But that's where all the answers are," said Sister Cheryl Rose, HM. "That's where the peace is. That's where the joy is. That's where the answer is to every question you have."
The newest Generative Spirits podcast from the Sisters of Charity Foundation of Cleveland encourages listeners to look inside and find spirituality in solitude.
Host Rachel Drotar, program coordinator, Generative Spirit Initiative, and Sr. Cheryl Rose, HM discuss the lessons learned from the COVID-19 pandemic, including the ways we are asked to slow down and do less to make way for grace. A spiritual director and contemplative, Sr. Cheryl values the solitude the pandemic has brought her, allowing for deeper awareness.
Sr. Cheryl Rose is a member of the Sisters of the Humility of Mary in Cleveland. She served for 26 years as a high school educator, teaching chemistry, physics, theology and prayer, as well as holding ministerial roles. She currently provides spiritual direction for individuals and groups, leads retreats, and is engaged in programming focused on spiritual growth and contemplation. Sr. Cheryl has co-led the year-long retreat, JOY: Just One Year, which offers women a one-year immersion in spiritual growth and formation, and she continues to provide virtual retreats during the pandemic.
"Generative Spirits: Conversations with Catholic Sisters" is a Catholic Sister podcast that explores how members of Northeast Ohio congregations respond to the signs of the times in ways only sisters can - with personal insights and a collective knowledge of life and ministry over a century old. The podcast episodes take a look inside the lives of Catholic Sisters in a changing world.
The podcasts are made possible by the Sisters of Charity Foundation of Cleveland (a ministry of the Sisters of Charity Health System) and are part of the foundation's Generative Spirit initiative.
---