Catholic Community Connection names Marian Rubin new president
---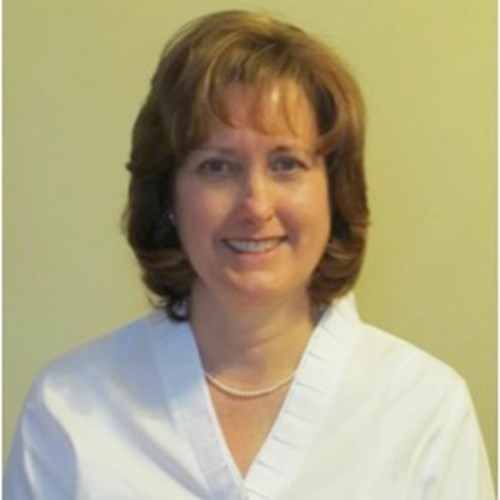 Catholic Community Connection (CCC) has announced the appointment of Marian Rubin as its new president, effective July 1, 2016. A business development professional, Rubin brings a deep faith commitment and considerable experience in Catholic ministries, as well as time spent in multi-national corporations and independent consulting.
John Stoner, president/CEO of The Village of St. Edward and CCC board chair said, "Marian's expertise, skills, interests and vision, coupled with her commitment to CCC's mission, made her a standout candidate to lead CCC's collaborative efforts into the future."
Rubin comes to CCC from the Jesuit Retreat House (JRH) where, as director of development, she was an integral member of the JRH Capital Campaign Committee, an $8 million campaign to renovate and expand the JRH facility.
While at JRH, she also worked to engage young adults in programming activities and fundraising opportunities; and Rubin has authored a grant that supported an educational and spiritual renewal retreat for hospice and senior caregivers from several area agencies. She has worked at the parish level at St. Barnabas in Northfield, Ohio. She is familiar with health care ministries through her work in the insurance industry and a preventive health screening company. In addition, she has served as a marketing, editing and fundraising consultant.
Rubin said, "I look forward to building upon the foundation of the collaborative efforts established by the leaders who served before me. Together we can continue to enrich the mission of the Catholic Community Connection."
She holds a bachelor's degree in graphic design from the University of Cincinnati and an executive MBA from Case Western Reserve University. She sits on the board of Cleveland Catholic Charities, serves as a steering committee member of the Loyola Club, and as a member of the finance committee of The Fest. In addition, she has been a long-time Sisters of Charity of Saint Augustine (CSA) Associate. She and her husband, Marc Rubin, are long-time members of St. Basil the Great Parish in Brecksville.
Rubin succeeds Sister Joanne Gross, OSU, CCC's president since 2014, who was elected to the Ursuline Sisters of Cleveland leadership team.
Catholic Community Connection, an organization of Catholic sponsored education, health care, human services and senior living ministries, fosters collaboration to respond to the needs of all people within the Diocese of Cleveland.
The Sisters of Charity Health System provides shared sponsorship for Catholic Community Connection with Catholic Charities in collaboration with Catholic senior living, education and social services.
---