Building Health Communities crochet classes have participants hooked
---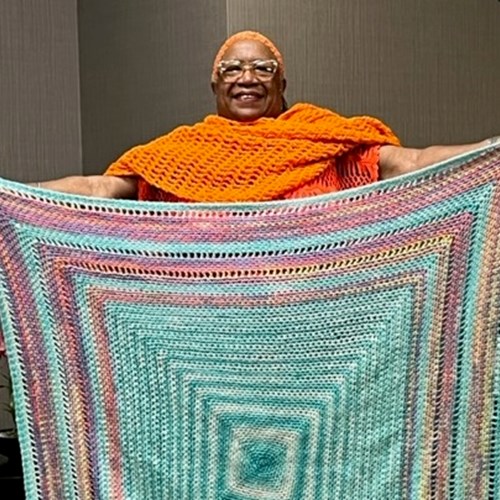 An activity as seemingly simple as creating something from nothing using yarn and a hooked needle can offer many benefits. That something simple is crochet, which has been shown to reduce stress and anxiety, relax the mind, relieve depression, offer a sense of community when done in a group and even build a business.
For several years, Building Healthy Communities has offered crochet classes at locations around Cleveland's Central neighborhood. Currently, crochet classes meet every Monday at 5:30 p.m. at St Vincent Community Health Center 2351 E. 22nd Street. Classes are free and open to anyone.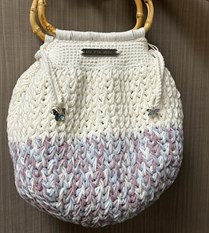 The crochet classes have taught dozens of residents how to crochet, with some even going on to earn an income from their work or crocheted works used as donations to the community. At one recent class, participants began a group project to crochet infant wash cloths and towels to donate to neighborhood newborns. Other items will be sold at the Garden Boyz farmer's markets, which happen every other Thursday from 11 a.m. to 2 p.m. on the lawn at St Vincent Community Health Center. A portion of proceeds from the sales will go back to buy materials.
New crochet class member Diane expressed her enthusiasm for being a part of the class. She said, "It gets me out of the house and I'm learning something new."
Sharon Glaspie, director of Building Health Communities, agreed about learning a new skill. She also said the benefits of the class go beyond creating something for personal enjoyment. "Crochet is a skill you learn, practice and then can go on to use as a hobby or even provide income. Crocheted items are very much in style," she said. "Our classes are an enjoyable evening of having a peaceful community evening together."
To learn more, contact Sharon at 216.571.1266.
Building Healthy Communities and its broad network of neighborhood partners motivate residents to work together with local organizations for positive change, good health and growth in their own lives, their neighborhoods, and the community through numerous programs, efforts and events. It is a program to improve good health and growth in their lives, neighborhoods and community. Building Healthy Communities is a ministry of the Sisters of Charity Health System.
---