Annual #WeGiveCatholic online crowdfunding event happens December 3
---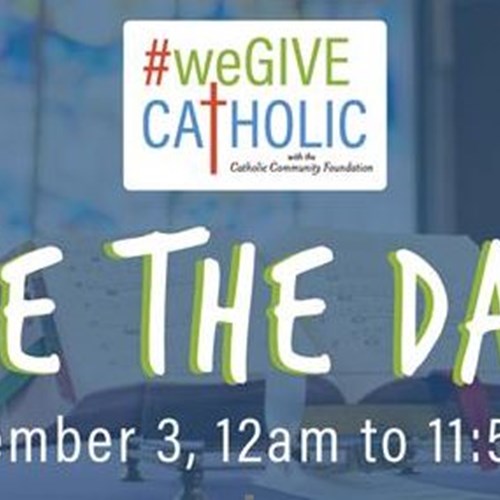 Several ministries of the Sisters of Charity Health System will be participating in the annual online day of Catholic giving in Northeast Ohio. The event is called #weGiveCatholic and happens Tuesday, December 3, which is Giving Tuesday—a national day of giving for nonprofits. #weGiveCatholic is an initiative of the Catholic Community Foundation.
You can help by sharing the news and/or making a gift. Donating is a seamless experience you can do from your computer or mobile device any time from midnight on December 3 and continuing for a 24-hour period. Secure, tax-deductible donations will be accepted on the website weGiveCatholic.org.
By designating St. Vincent Charity Medical Center, Joseph's Home, Regina Health Center and Light of Hearts Villa, any gifts you contribute will benefit these ministries directly and place them in the running to receive cash prizes and secure matching gifts, increasing the impact of your donation. There will be at least $50,000 in prize money given away on that day as we participate in a friendly competition with other Diocesan nonprofit organizations.
Most prizes will be determined by the number of people who give to the organization during specific periods of time. The more people who donate, the better chance the ministries have at winning additional cash.
We encourage you to look at the pages for St. Vincent Charity Medical Center, Joseph's Home, Regina Health Center and Light of Hearts Villa on weGiveCatholic.org. There you will see the special ways in which gifts will be used toward our healing mission.
Please also consider registering as a #weGiveCatholic fundraiser for one of our ministries. By registering, you will be able to easily use social media and email to invite your friends to join you in giving. Register today and so you can spread the word before the day arrives. Just click one of the ministry links above and click the Fundraise button.
Mark your calendar and plan to make your gift on December 3.
---