Advocacy alert: Tell your senators to act now on gun violence
---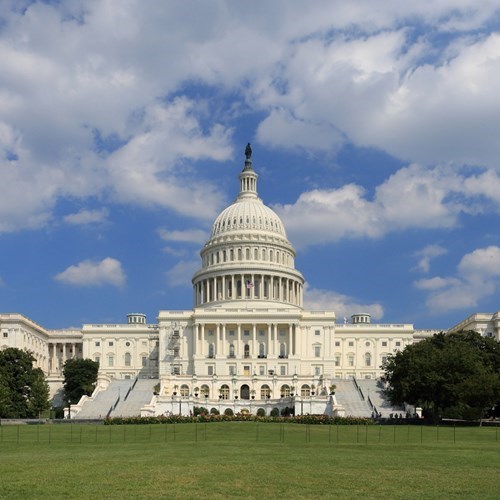 The Sisters of Charity Health System joins the Catholic Health Association (CHA) in asking the Senate to move forward with potential gun violence legislation that could gain the necessary bipartisan support to pass in that chamber. A group of Democratic and Republican senators have agreed on a basic framework for a modest package of gun safety measures combined with mental health and school safety proposals. While the Senate framework is not as comprehensive as CHA's recommended policy proposals on gun violence, we welcome the Senate's efforts on a bill that can gain the necessary 60 votes to pass and urge lawmakers to continue working on legislation to address this issue.
As the Senate closes in on a potential gun violence bill, please urge your senators to support this initial effort and continue this important policy work.
Catholic health care providers too often are at the frontline of our nation's ongoing and senseless gun violence. Every day in our hospital emergency rooms, the devastating impact of gun violence and mass shootings can be seen. The tragic loss of life and the related life-long mental health impacts on survivors, is a reality which is seen every day in hospitals across our country. According to the Centers for Disease Control and Prevention, in 2020 alone more than 45,000 people across the United States lost their lives because of firearms. In addition to this incalculable tragic loss of life, each year gun violence contributes to approximately $2.8 billion in inpatient and hospital emergency room visits alone. This is a profound health, economic and moral crisis.
We support the several measures to curb gun violence CHA recently stated to Congressional leadership, including:
Requiring completed background checks for the sale or transfer of all firearms, including gun shows and online merchants;
Providing funding for the CDC to conduct public health research into firearm morbidity and mortality prevention;
Banning the purchase and sale of assault-style weapons;
Temporarily prohibiting an individual from purchasing or possessing firearms when deemed by a judge to pose a danger to self or others; and
Banning the purchase and sale of high-capacity ammunition magazines.
The reported bipartisan framework circulating in the Senate partially addresses some of these concerns, including establishing a grant program to encourage states to implement red flag laws, strengthening background checks for those under 21 and preventing gun sales to a broader group of domestic violence offenders. The framework also contains funding for mental health care and school security programs to protect students and expand behavioral intervention programs, as well as measures to expand access through telehealth services.
We will continue to support the CHA as it works with all members of Congress to find solutions that will allow our communities to live and prosper safely without the fear and devastation caused by the misuse of firearms.
Please contact your senators and urge them to support this initial effort and continue this important policy work. A sample letter (email) is available here on e-Advocacy.
---