A Father's Place launches Ready for Life program for young men
---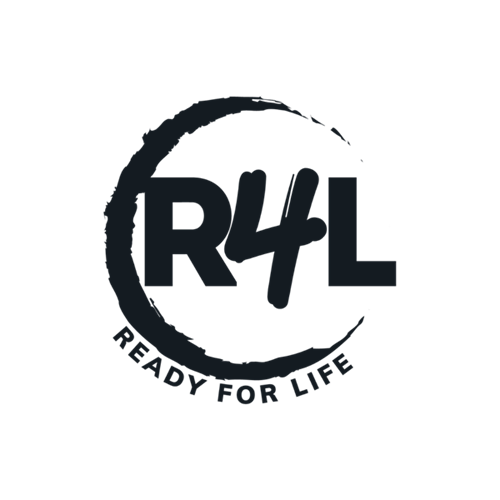 A Father's Place, a program of the South Carolina Center for Fathers and Families, launched a new program in June called Ready for Life that focuses on teaching high school males the realities of becoming a father too soon, as well as important every-day life skills and decision-making.
Ready for Life covers topics such as the annual cost of raising a child, parenthood's impact on education and earning potential, and legal issues such as custody, visitation and child support. The program is designed to actively engage both current and yet-to-be fathers in a conversation about making smart choices for the future by helping them visualize all the possible trajectories their lives can take.
WPDE ABC15 in Myrtle Beach recently aired a news segment about the program and a session that's happening with the football team at Waccamaw High School in Georgetown, South Carolina.
A transcript of the news segment is below or available here.
WPDE ABC15
July 22, 2021
Charles Ball has been playing football for ten years, more than half his life, so it's safe to say the senior Waccamaw Warriors offensive lineman knows the game well.
Thursday, he and some of his teammates learned about something Ball admits he wasn't as well-versed in.
"Lots of things where you wouldn't think that aspect of a child's life would be affected by a father not being there," he said.
The Warriors took part in Ready for Life, a new program designed by Grand Strand non-profit A Father's Place, a group dedicated to empowering local fathers.
However, this program is aimed at educating teens on the realities of fatherhood, and what can happen if they enter it too soon. The two week course has youth intervention specialists explain the difficulties and pressures of becoming a father before you're ready, both for father and child.
"Lots of stuff talking about how damaging it is when a father is not in a household, especially income effects on the child," Ball said.
The program not only educates teens on the financial difficulties that can come with becoming a parent too young, but also the emotional struggles for children growing up without a dad in the house.
Warriors head coach Amondre Johnson gladly signed his team up for the program when he heard about it.
"What they teach in there sometimes you don't get at home, sometimes you don't get in schools," he said. "But it's important to talk about these topics."
While it may not be knowledge Johnson's players, like Ball, use on the field...it could still be a bonding moment that makes them stronger when they are out there.
"It's a nice way to bring the whole football community full circle, and it's nice to have this added bonus of becoming deeper with your brothers on the football team," Ball said.
The South Carolina Center for Fathers and Families is a ministry of the Sisters of Charity Health System. It supports six fatherhood programs in communities across the state to strengthen families through fatherhood engagement.
---