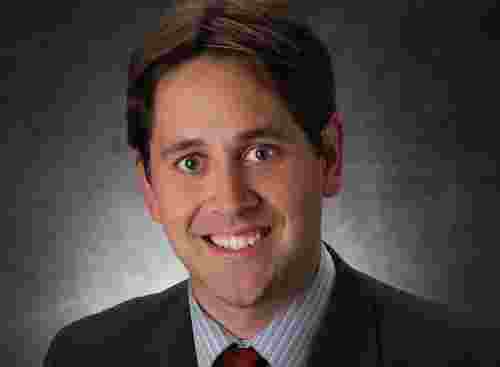 Senior Vice President, Mission & Ministry
SISTERS OF CHARITY HEALTH SYSTEM
As senior vice president of mission & ministry, Miguel Chavez oversees continuing integration of the philosophy and values of the Sisters of Charity of St. Augustine into the daily operations of the Sisters of Charity Health System and all of its operating units in Ohio and South Carolina. His areas of responsibility include mission formation; leadership development; ethics; pastoral care; palliative care; and diversity, equity, inclusion and belonging.
Chavez previously served as director of the Office of Missionary Discipleship for the Catholic Diocese of Cleveland. There, he was responsible for visioning, planning, creating and implementing programs and supportive processes that promote a culture of missionary discipleship in the diocese. He held this role from 2020 to 2022. He served from 2004 to 2020 at Walsh University in the positions of vice president for mission implementation, director of campus ministry, assistant director of campus ministry. He has also been an adjunct professor of theology at Walsh University since 2007. 
Since joining the Sisters of Charity Health System in July 2022, Chavez oversees efforts to ensure the decisions, policies and programs of the health system and its family of ministries across Ohio and South Carolina are consistent with the mission, philosophy, faith obligations and values of the Sisters of Charity of St. Augustine, as well as the elements of Catholic identity and the social teachings of the Catholic Church.
Chavez holds a master's degree in business administration, master's degree in theology, bachelor's degree in theology and bachelor's degree in pastoral ministry – all from Walsh University.
CONTACT
Sisters of Charity Health System
2475 East 22nd Street, 
CLEVELAND, OH 44115
P: 216-696-5560