Mercy Medical Center International Outreach Team completes medical mission in Dominican Republic
---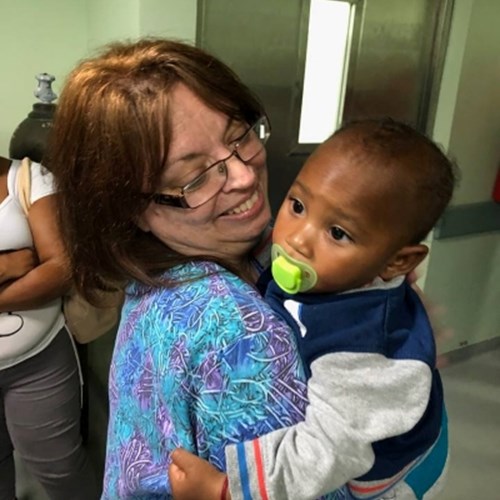 Mercy Medical Center's Mer
cy International Mission Outreach Team recently completed its annual medical mission trip to the Dominican Republic. Physicians and nurses provided 45 surgeries and served more than 500 patients at two clinic locations. This year, the team also completed two home visits for the first time.
First-year volunteers Raechel Gill, Anna Goforth, and Jordan Venables shared the following about their experience:
"We (Raechel, Jordan, and Anna) are blessedly overwhelmed by all we have been able to see and do since arriving here. While we knew health care here would be different than what we are used to, some things stay the same no matter where you are, such as vulnerabilities and health disparities which are improved by the kindness and resources we have to offer. This experience has left us humbled and grateful for the abundant resources we have at our disposal at all times.
"Nursing as a career has so many available avenues. Being here has broadened our skill set and let us work in even more roles we do not traditionally explore back home. Misty (Camp) and the rest of our team have taken us under their wing and helped us adjust to a completely different environment while reminding us to be flexible, open-minded, and resourceful. The clinical staff we came with, along with the ones at the hospital here, have been accommodating and supportive of our mission.
"We are excited for this chance to interact with patients and continue with Christ's healing ministry to the underserved in the Dominican."
Mercy Medical Center is a ministry of the Sisters of Charity Health System.
---